The Weekender: December 6 to 9
Holiday markets, ice sculptures, music, and a Bollywood dance festival
Finals are around the corner and the holidays are nearly here. You can feel the excitement in the air. With that in mind, "The Weekender," our weekly guide to ideas about where to eat, shop, and go, has some events to put you in a festive mood. From shopping to seasonal music and more, we've got you covered. If you have any suggestions, leave them in the Comment section below.
Twin Donuts:
There's something about Twin Donuts that feels distinctly old-school. It has been around since the 1950s and the decor is unapologetically no-frills. And there's a reason it's outlasted so many competitors: it's an inexpensive place to grab a great cup of coffee, donuts, or a hearty breakfast. Doors open at 4 am (6 am on Sundays), drawing an eclectic mix of those about to start work and those who haven't yet made it to bed. Get there early and you'll find a large selection of donuts for under a dollar, come later and you may be disappointed. The Boston cream tends to be the most popular, but the glazed donut has a devoted fan base as well. You can also find a great selection of inexpensive breakfast sandwiches (all priced under $4), and a cup of coffee is only $1.40. The large breakfast platters are a bargain at $7.75. If you are looking for a break from Dunkin' Donuts or Starbucks, Twin Donuts will give you both an authentic Boston feel and a great start to your day.
Twin Donuts, 501 Cambridge St., Allston, is open Monday through Saturday, 4 am to 4 pm, and Sunday, 6 am to 4 pm. Take an MBTA Green Line B trolley to Harvard Avenue.
The Harvard Square Holiday Fair insists that is not an average craft fair, but instead, "a party where you can buy stuff." And it make good on that promise. Over the course of more than three decades, the fair has become a tried-and-true holiday tradition. Dozens of vendors from across New England and around the globe will be on hand selling handcrafted jewelry, pottery, hats, wooden kitchen utensils, and much more. The fair runs each Saturday and Sunday through December 23.

The 33rd annual Harvard Square Holiday Fair is at St. Paul's Church, 29 Mt. Auburn St., Cambridge, on Saturday, December 8, 15, and 22, from 10 am to 7 pm, and Sunday, December 9, 16, and 23, from noon to 6 pm. The market will also be open Thursday, December 20, and Friday, December 21, from 11:30 am to 7 pm. Admission is free. Take an MBTA Green Line trolley to Park Street, then an MBTA Red Line to Harvard Square. Find a full list of vendors here.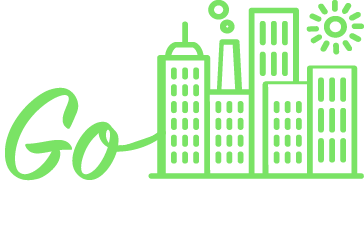 Embrace the chilly weather and head over to Somerville's Assembly Row Thursday night for the second annual Ice Sculpture Stroll on the Row. Visitors get a map that will guide them to nine separate ice sculptures scattered throughout the mall. Along the way, free treats will be handed out. There's also live music, free giveaways, and a chance to win prizes. The event is a collaboration between Assembly Row and Somerville High School's culinary arts program. Visitors can vote for their favorite ice sculpture created by students. And while you're there, you can take advantage of the numerous outlet stores to get some holiday shopping done.
Ice Sculpture Stroll on the Row is at Assembly Row, Somerville, Thursday, December 6, from 6 to 8 pm. Take an MBTA Orange Line train to Oak Grove. Admission is free.
This weekend, Marsh Chapel hosts its 45th annual Service of Christmas Lessons and Carols. One of the year's most popular campus events, the liturgy is inspired by the iconic Festival of Nine Lessons and Carols at King's College, Cambridge, which is broadcast across the globe to millions of viewers each Christmas. The Marsh Chapel service includes a selection of Christmas carols, motets, and anthems performed by the Marsh Chapel Choir, the School of Theology Seminary Singers, and the Majestic Brass Quintet. Friday's performance will be repeated at Sunday's Marsh Chapel weekly interdenominational service.
Marsh Chapel's Service of Christmas Lessons and Carols is held at Marsh Chapel, 735 Commonwealth Ave., on Friday, December 7, at 6 pm, and Sunday, December 9, at 11 am. There will be a reception after the Sunday service at the Dahod Family Alumni Center, 225 Bay State Road. Admission is free and open to the public. Sunday's service will also be streamed on WBUR 90.0 FM and wbur.
This student production of Shakespeare's oft-produced tragedy offers something that even the most ardent of Shakespeare enthusiasts likely haven't seen before: Shakespeare in space. The BU Shakespeare Society's second and final show of the semester provides a cosmic twist to the Bard's famous tale of prophecy, failed ambition, violence, and death. The play's location has been changed from medieval Scotland to an alien planet, making it a production you'll never forget.
Boston University Shakespeare Society Presents: Macbeth is being performed in the George Sherman Union Conference Auditorium, second floor, 775 Commonwealth Ave., Thursday, December 6, through Saturday, December 8. Tickets can be purchased online for $7 or at the door.
Looking to add some color and verve to your weekend? Stop by the Tsai Performance Center Friday or Saturday night for the Boston Bollywood Dance Show. Hosted by local dance company Boston Bollywood, which pays tribute to the dazzling choreography popularized by Indian films, this weekend's show features 92 dancers from all walks of life and showcases original choreography on classic dance routines. Two guest acts—Concept Artists and Devika Fusion Dance—will also perform. If you're inspired by the performance, check out the company's dance instruction for beginners and auditions for upcoming shows.
Boston Bollywood Dance Show is at BU's Tsai Performance Center, 685 Commonwealth Ave., Friday, December 7, from 8 to 10 pm, and on Saturday, December 8, from 7 to 9 pm. Tickets are $20 for Friday's show and $25 for Saturday's show and can be purchased online.