Jake Sullivan New Head of BU's Government & Community Affairs
Replacing Bob Donahue as primary liaison with local elected officials and residents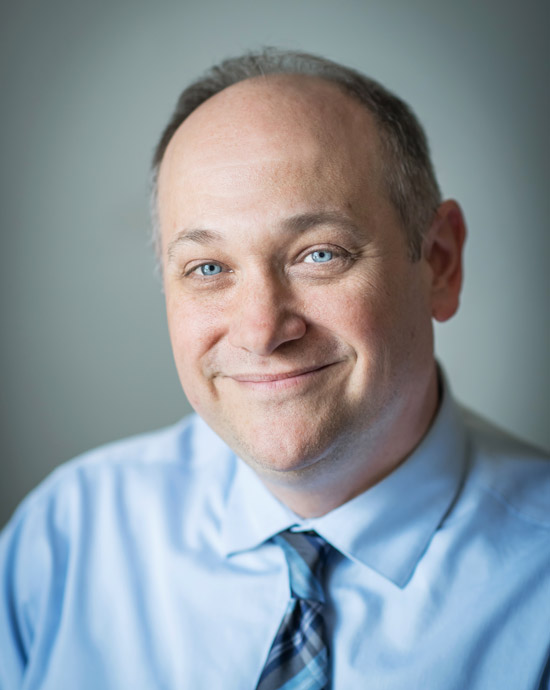 Jake Sullivan is BU's new vice president for government and community affairs
He will be BU's chief liaison with the city of Boston, the town of Brookline, and the commonwealth of Massachusetts
Sullivan replaces 30-year BU veteran Robert "Skinner" Donahue, who is retiring
---
Few people have a better understanding of how Boston's City Hall works than Jake Sullivan. Prior to joining BU two years ago as assistant vice president for government and community affairs, Sullivan worked for Mayor Martin J. Walsh and for his predecessor, the late Thomas M. Menino (Hon.'01). Before that he worked on Beacon Hill as a senior research analyst for the state legislature's Joint Committee on Energy and as a staffer for former Massachusetts Congressman John Olver. Sullivan will draw on that experience when he becomes BU's vice president for government and community affairs, starting May 1.
BU's Government & Community Affairs office is the primary liaison between the University and local elected officials and residents. Sullivan will be responsible for relations with the city of Boston, the town of Brookline, and the commonwealth of Massachusetts, and will oversee the 10-person staff.
Sullivan says he caught the politics bug growing up on a street that state reps and Governor's Council members lived on. "It was part of my family. My dad was a probation officer and was always involved in public service and helping people," he says. "Out of college, I worked for a congressman and then spent 15 years working for the city of Boston, and I always saw BU as a willing partner that helped the city advance certain goals and initiatives. I want to continue that great work."
"Jake Sullivan brings a wealth of public affairs experience to his new leadership role," says President Robert A. Brown. "During his two years with us he has developed an excellent understanding of our mission and values. I am confident that he will help Boston University develop new bridges to Boston and the broader community and maintain old ones."
Sullivan replaces Robert "Skinner" Donahue, the current government and community affairs vice president, who will be a special assistant to Steve Burgay, senior vice president for external affairs, who oversees government and community affairs, before retiring at the end of the year.
In a letter sent to University senior leadership on Monday, Brown said Donahue is the "principal architect and steward" of the University's "excellent relations with City Hall." He cited Donahue's role in shepherding BU's first Institutional Master Plan through to approval in City Hall (a role he continued to play with subsequent plans) among his many accomplishments, as well as his involvement in helping secure the permits that allowed BU's National Emerging Infectious Diseases Laboratories (NEIDL) to begin conducting biosafety level 4 (BSL-4) research.
Donahue says the time is right to step down, noting that many of BU's long-standing projects, like NEIDL and Phase II of the Commonwealth Ave Reconstruction Project, are in good shape. "It was my desire to turn a page, and Jake was fit to take my place," says Donahue, who had previously been director of city relations for two decades and had recruited Sullivan to work for BU. "He has had two years internally at the University to learn how things work, so it was a good place in time for a move."
When he leaves BU in December, Donahue says, he plans to take some time off, visit family on the West Coast, and golf, before exploring opportunities at the intersection of public policy and politics.
Sullivan says the University has an excellent long-standing relationship with local communities and has been a strong neighbor and active in the communities for decades under Donahue's stewardship. "This office is always looking for ways to deepen our commitment and highlight our involvement as a resource to our partners in Boston, Brookline, and the commonwealth of Massachusetts," he says. "For the past three decades, Bob has led the office with integrity, transparency, and care for the community, and he was able to execute the vision of the University's senior leadership flawlessly."
Before joining BU, Sullivan worked in Boston's Office of Intergovernmental Relations (IGR) for nearly 15 years. He had a number of other roles in City Hall, including director of IGR, chief of staff for the Advocacy and Strategic Investment Cabinet, and director of federal relations. He also had a leading role in creating Mayors Against Illegal Guns, a coalition of current and former mayors dedicated to fighting for common-sense gun laws, started by Menino and Michael Bloomberg, then New York City mayor. When Menino named him "stimulus czar," Sullivan helped lead the city's economic recovery team as it responded to President Barack Obama's American Recovery and Reinvestment Act.
A graduate of UMass Amherst, Sullivan lives with his family in Dorchester.