Hungary for Experience in Hospitality
SHA students go to Budapest for resort design assignment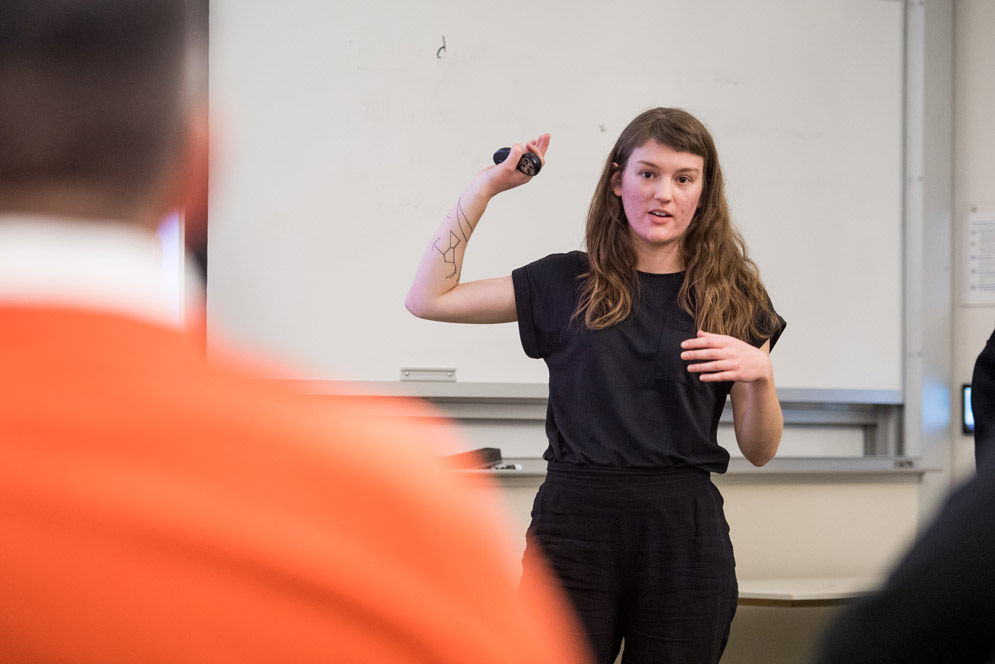 Students who signed up for the School of Hospitality Administration course Hospitality Design last spring thought they would be introduced to "basic principles of facility planning, layout, and design for hotel dining, kitchen, public, and service areas."
And they were, but in an unexpected way—which came with a quick weekend jaunt across the Atlantic for some.
When they showed up for Christopher Muller's first class in September, students learned that they were going to design an entire 55+ resort community. For a real developer. In Hungary.
"Honestly, it was not that much of a shock coming from him, because he's a very out-of-the-box professor," says Rachel Fisher (SHA'19). "It was really exciting to use the knowledge I'd gotten previously in a more real-world experience."
Over the years, Muller, an SHA professor of the practice, has designed many class projects, from a potential redesign of the Boston Mandarin Hotel lobby to creating a luxury boutique inn out of two brownstones on Bay State Road. But designing an entire community—in Hungary—raised the stakes.
Muller was introduced to developer Martin Zsarnoczky by SHA's associate dean for academic affairs, Peter Szende, a professor of the practice, when Zsarnoczky visited the school last year. Zsarnoczky's companies own one of the largest hostels in Budapest, Casa de la Musica Hostel, now closed for renovation, as well as Au Naturel Guesthouses around the countryside, and a separate venture, ECOHostel. He is also an associate professor at Kodolanyi Janos University's Institute for Sustainable Economy, Business Studies and Tourism Department.
Zsarnoczky's Matra Resorts acquired several parcels of land in the picturesque mountain town of Paradsasvar, an hour outside Budapest, and he is obtaining permits and gathering partners to build a 55+ community that will offer both independent and assisted living for seniors from across Europe, as well as hospice and nursing home care. Such communities are much rarer in Europe than in the United States. What better way to get some American insight than to ask Muller's students for help?
"While most SHA students are focused on marketing, finance, or operations," Muller says, "this project would force them to integrate all of that, plus figure out not only the answers to complex design questions, but maybe the actual questions themselves."
Their initial response was that the project was too big for them, he says and that they didn't have the skills to do it. "This momentary insecurity gave them energy, I think, and they certainly conquered their early fears by the time of their presentations," Muller says.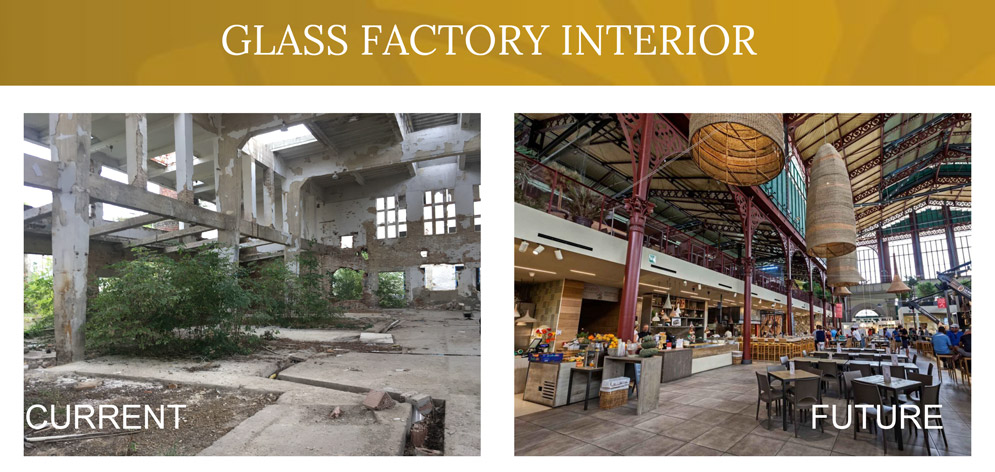 The students split into four competing teams to come up with the best proposal. Zsarnoczky appeared in class via Skype in September to tell them what he was looking for, and he was surprisingly open-minded. He wanted the project to be integrated into the life of the surrounding town and take advantage of the mountain setting, but beyond that he left it up to the students. "I think this is your job, to figure out what is best for this market," he told them. "It's up to your ideas, your imagination. There is no framework, nor restrictions."
Someone asked, "How much can we spend?"
"A lot," Zsarnoczky said, although he soon qualified his answer: "I'm not sure we should be at the highest level of luxury. Focus on something reasonable."
One big lesson they learned was about the design process, says Fisher, who was the leader of Team One: Aisya Abu Bakar Binti Azli (SHA'19, Questrom'19), Margherita Bramani (SHA'19), nondegree student Hsiang-Yu Ho, Xinyi Yu (CAS'19, SHA'19), Yucheng Zhu (CAS'19, SHA'19). "You don't start with the colors you like and patterns you want to use. You have to start from a very basic place—what is the concept that we're going for, who is the market that we're trying to reach?"
The next step was a site visit. Fisher and the other three team leaders made a weekend trip to Hungary in late September along with Muller and teaching assistant Parker Doyle (SHA'19). They visited Paradsasvar, where the centerpiece of the Matra properties is a derelict glass factory important to the town's history. Zsarnoczky hosted them at his other properties and even took them to business meetings.
"It was such a whirlwind, because we were only there for 36 hours," says Fisher. "I was so glad to be able to visit the town because that was a critical component to design it."
"SHA is really good at providing international experiences, and getting the opportunity to work on a project that is real and your work can be used in the future was really, really cool," says Danielle Galea (SHA'20, CAS'20), another team leader. "We tried to incorporate a lot of glass into our design to harken back to that history and the culture of the town."
For the rest of the semester the students met in workshops and outside of class, in person and online. They heard from guest speakers, like Stuart Schultz, director of residential communities for Jimmy Buffett's Margaritaville empire. One mid-semester afternoon they were scattered around a SHA classroom, hunched over laptops and pencil drawings, trying to learn 3-D modeling software as they were using it to design apartments and common areas.
"This class is going to teach you stuff you didn't know you needed to know," Muller told them as he roamed the room. He offered insights into the mountain climate (south-facing buildings to gain heat and light) and about designing for seniors who may struggle with memory issues (decorative visual elements in hallways will tell them whether they're on the right floor).
In mid-December, Zsarnoczky and Schultz flew into Boston to judge the final presentations. Each team offered a slide deck and a verbal narrative covering such issues as how they'd deal with the glass factory and providing swatches representing the color schemes for interior design.
Fisher says her team's effort was shaped by the guest houses that Zsarnoczky showed them during their visit. "He designed them very, very simply, modern but very down-to-earth, which is a vibe that I got from the entire country," she says. "I didn't want it to be this gaudy, sparkling building. I wanted it to fit in with the rest of the town and the country."
The members of her team used natural themes and colors, beige and grays and greens, wood and marble. And they showed the glass factory repurposed as a lively indoor gathering place. It was the right choice, because the two judges chose them as the winner.
Zsarnoczky complimented all four teams, making the students feel like they had really contributed. Whether any of their specific designs go into the final project remains to be seen, but clearly they'd given him much food for thought.
"If we want to think globally and we want to have a prestigious position on this wide-scale market, we need to involve as many of the greatest young minds as we can," he says.
Muller says he expects to teach the class again next fall, and a Margaritaville project may be on the students' agenda.
"It was absolutely nothing at all what I expected when I signed up for the class," Fisher says. "But it ended up being way more exciting and fulfilling, because it was such a real-world example."