U.S. News Rankings: BU Grad Schools among Nation's Best
Six schools in top 50 in 2019 assessments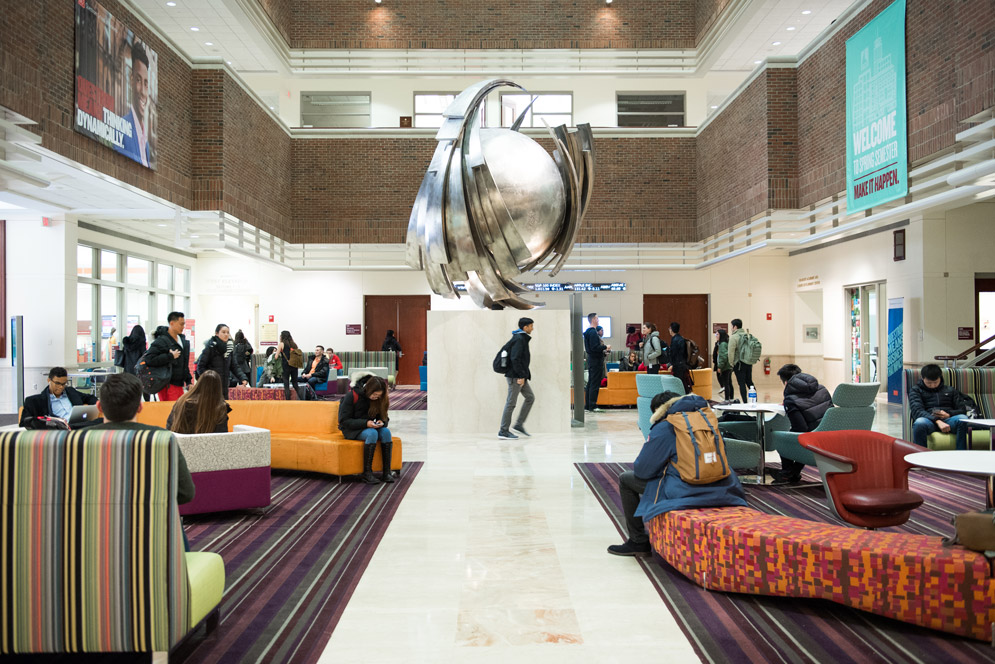 Several schools within Boston University advanced in the latest U.S. News & World Report rankings of the country's best graduate schools from their showings last year.
Among BU's professional schools, the School of Medicine jumped 8 notches, to 26th, for the quality of its primary care education. MED advanced one notch, to 29th, in the magazine's medical research category. (U.S. News rates medical schools in various categories.) The magazine reviewed a total of 124 medical schools nationwide.
"We are delighted with the rankings this year," says Karen Antman, dean of MED and provost of the Medical Campus. She says that U.S. News changed the methodology in calculating this year's research ratings: for the first time, it included as one metric all of a school's research funding. Past rankings considered only funding from the National Institutes of Health.
"We did well," Antman says, given this expanded metric.
Other BU schools faring well are the Questrom School of Business, which rose 2 notches, to 42nd in the country, out of 127 peers ranked by the magazine (its part-time MBA program jumped 10 spots, to 32nd); the School of Education (34th of 267, up 2 notches from last year); the School of Social Work (10th of 251, up 2 notches from 2016, the last time the magazine calculated social work school rankings; this is the first time SSW has made the top 10); and the College of Engineering (35th of 199, a drop of one notch).
The School of Law moved up one notch, to 22nd of 194, and also scored high for its education in certain specialties: 4th in healthcare law, 7th in tax law, 11th in intellectual property law, 31st for clinical training.
The School of Public Health ranked 10th in the country for the second year. Last year, the last time US News ranked occupational therapy programs, Sargent College's was number 1 in the country.
"Rankings are inherently imperfect, but we appreciate the acknowledgement of the quality and reputation of our students, program, and alumni," says Kenneth Freeman, Allen Questrom Professor and Dean in Management. "Each year, we adjust our curricular content in response to student needs and our increasingly engaged corporate partners to create experiential opportunities to bridge the classroom and industry."
Catherine O'Connor, SED dean ad interim, says her school's march upward in the rankings began under former dean Hardin Coleman, who "brought us into the top 50 in 2016."
That SED is now "solidly within the top 40," she says, owes to several factors: "Our faculty are having success getting large grants necessary for advanced research. Our reputation among peers continues to grow, and our graduate programs are attracting excellent students."
"We aim to continue this work with the resources and opportunities," says O'Connor, when BU's merger with Wheelock College creates the University's new Wheelock College of Education & Human Development as of June 1, 2018.
Jorge Delva, dean of SSW, says his school's highest ever rating by the magazine "is a testament to the extraordinary work our community does to improve the lives of some of the most vulnerable populations in the world."
Jean Morrison, University provost, says the rankings are important "in a graduate and professional landscape that only grows more competitive with each passing year. There is always room for improvement and clearly more work ahead of us, but the faculty and students in these programs should be very proud of what they are accomplishing."