Your Guide to a Fun Columbus Day Weekend
Festivals, fall sales, parades, and more on tap
Columbus Day weekend marks the first official long weekend of autumn. To help you celebrate, we've put together a list of events—many free, all accessible by T—we think will make for a fun-filled holiday.
Saturday, October 8
Holiday Sales
What better way to enjoy a long weekend than engaging in a little retail therapy? In honor of Columbus Day, retailers all over the city are offering sales, from clothing and accessories to furniture and housewares. Newbury Street is Boston's premier shopping destination, with retailers like American Apparel and Madewell. Be sure to check out the Shops at Prudential Center, boasting Club Monaco, LOFT, Kate Spade, Ann Taylor, and Vineyard Vines. Snag a PRUferred card for even better steals. And nearby Copley Place offers his and hers J Crew stores. All the stores mentioned also offer year-round student discounts.
The Shops at Prudential Center, 800 Boylston St., Boston; hours: Monday to Saturday, 10 a.m. to 9 p.m., Sunday, 11 a.m. to 8 p.m. Copley Place, 100 Huntington Ave., Boston; hours: Monday to Saturday, 10 a.m. to 8 p.m., Sunday, noon to 6 p.m. Hours for Newbury Street retailers vary. See customer service at the Center Desk in the Prudential Center to receive a PRUferred card.
Raas Leela
Join BU's Hindu Students Council at the GSU to celebrate the biannual Hindu festival Navaratri, dedicated to the worship of the deity Durga. Raas Leela is all about one thing: dancing, or garba. The band Sargam Ki Shyam will be there to provide live music all night long. So put on your dancing shoes and your brightest apparel and get ready to dance the night away.
Raas Leela is at the George Sherman Union Metcalf Hall, 775 Commonwealth Ave., from 8 p.m. to midnight.; doors open at 7:30 p.m. Purchase tickets ($12.50) here or at the door.
Peabody Museum 150th Anniversary
Harvard's Peabody Museum of Archaeology and Ethnology is having a birthday, and you're invited to the party. The museum is marking its 150th anniversary with free admission during a daylong community open house. There will be complimentary birthday cake, live music, and interactive fun like identifying animal bones at the museum's Zooarchaeology Lab. Guests can also marvel at artifacts typically off limits to the public, like the FeeJee mermaid, a bear claw necklace from the Lewis and Clark Expedition, and a 90,000-year-old human skull from Israel. You can also brush up on your history by stopping by the museum's Encounters with the Americas exhibition chronicling the history of Latin America before and after Columbus' 1492 expedition forever altered the region.
The 150th anniversary celebration of the Peabody Museum of Archaeology & Ethnology, 11 Divinity Ave., Cambridge, is Saturday, October 8, from 9 a.m. to 5 p.m. Admission is free and open to the public. More information is available here. Find a full list of the yearlong anniversary events here. Take an MBTA Red Line train to Harvard Square.
Honk! Festival of Activist Street Bands
Are you ready for a "brassroots revolution"? It's time for the 11th annual weekend-long brass band concert meets Mardi Gras meets taking-it-to-the-streets protest mash-up known as Honk! Bands from around the world will converge in Davis Square on Saturday to underline issues like environmental degradation and collective bargaining rights. Catch the opening ceremony at Somerville's Seven Hills Park, where the first horn blast kicks off the festival at noon. More than two dozen bands will then disperse and bring their rootin' and tootin' to all corners of Davis Square. On Sunday, the bands and local community groups will parade down Mass Ave from Davis to Harvard Square, "reclaiming the streets for horns, bikes, and feet." The bands will perform there at the annual Harvard Square Oktoberfest.
Honk! kicks off on Saturday, October 8, at noon at Seven Hills Park, Meacham Rd., Somerville. Bands will play throughout Davis Square from 1 to 9 p.m. Take an MBTA Red Line train to Davis. The bands will parade to Harvard Square on Sunday, from noon to 2 p.m., and perform at the Oktoberfest main stage and other stages from 2 to 6 p.m. Find full schedule of events here. Take a MBTA Red Line train to Harvard. All events are free and open to the public.
2nd Annual Brunch Battle
Is your favorite meal brunch? Then head over to District Hall in Boston's Innovation District for the second annual Brunch Battle. Sample brunch offerings from some of Boston's hottest eateries, like Lulu's, Gather Food & Drink, and Latin American tapas spot Tico. Purchase drinks at the full bar, featuring concoctions containing creations from sponsors Tito's Handmade Vodka and La Marca Prosecco, and then vote to crown this year's brunch champion. Best of all, feel good about stuffing yourself: all proceeds benefit Boston-based nonprofit Community Servings, which prepares and delivers meals to individuals and families homebound with accute, life-threatening illnesses. The event is 21+ (valid ID required).
The 2nd Annual Brunch Battle is at District Hall, 75 Northern Ave., Boston, from noon to 3 p.m. Purchase tickets ($25) here. Take a MBTA Green Line trolley to Park Street, a Red Line train to South Station, then a Silver Line Waterfront bus.
Sunday, October 9
Columbus Day Parade
Boston's Columbus Day Parade started in the North End in 1937 as a celebration of the city's Italian history, Massachusetts military units, and of course, Columbus' journey to the Americas. It still celebrates all of those things, but its path changes from year to year. In odd numbered years, the parade zigzags through the North End's narrow streets. But this is an even year, so it begins in East Boston, marching from Suffolk Downs down Bennington Street and finishing in Maverick Square. Expect a motley crew of participants—marching bands, Italian-American organizations, vintage car enthusiasts, and politicians, to name a few—along the way.
The two-hour Columbus Day Parade starts at 1 p.m. at the Suffolk Downs parking lot, 525 William McClellan Highway, East Boston, and ends on Meridian Street near Maverick Square. Take a MBTA Green Line trolley to Government Center, then a Blue Line train to Suffolk Downs.
The 38th Annual Harvard Square Oktoberfest
This annual event, which began in 1979, now draws crowds of more than 200,000 and features craft and vintage goods vendors, food from around the globe, six stages of live music, beer gardens hosted by five nearby restaurants, and a full-blown Bavarian beer hall at Beat Brasserie. Dancing in the streets is encouraged.
The Harvard Square Oktoberfest, free and open to the public, is October 9, from noon to 6 p.m., around Harvard Square. Find more information here. Beat Brasserie is at 13 Brattle St. Take a MBTA Red Line train to Harvard.
The Fall River Axe Murders at the Boston Center for the Arts
In 1892, Lizzie Borden was tried and acquitted for the brutal axe murders of her father and stepmother in Fall River, Mass. Now, the ensemble Imaginary Beasts, part of the Emerging Theatre Company at the Boston Center for the Arts, brings Borden's lurid tale to life in a theatrical adaptation of Angela Carter's 2013 short story "The Fall River Axe Murders." The play, like Carter's story, is set just before the murders. Imaginary Beasts uses storytelling, movement, and puppetry to create a fresh take on one of America's most infamous women.
The Fall River Axe Murders runs at the BCA's Plaza Black Box Theatre, 539 Tremont St., Boston, through October 22. There are two shows this weekend: Saturday, at 8 p.m., and Sunday, at 4 p.m. Find tickets ($24, general admission; $15, seniors and students) and a full schedule here. Find directions here.
Somerville Flea
If you haven't stopped by the Somerville Flea, the popular open-air vintage and artisan market in Davis Square, today is your last chance—it's the last market of the season. Among the vendors are vintage clothing and collectible purveyors like High Energy Vintage, jewelry artisans like 9000 things, Scoopsies Ice Cream, and more. Cambridge-based singer-guitarist-bandleader Jeremy Lyons will perform live music.
The Somerville Flea, 52 Holland St., is open every Sunday, 10 a.m. to 4 p.m., from June 5 to October 9. Find a full list of vendors here. Take a MBTA Red Line train to Davis Square.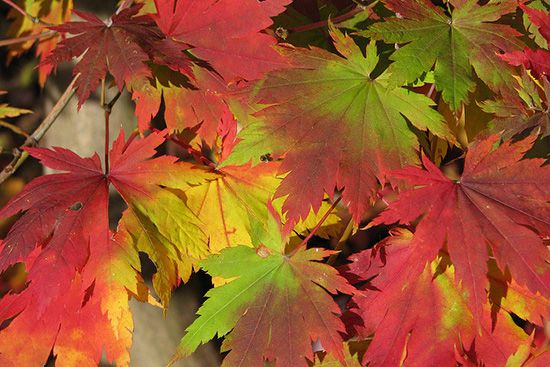 Fall Foliage at the Arnold Arboretum
One of the best things about autumn in New England is the vibrant fall foliage, and one of the best places for leaf peeping is Harvard University's Arnold Arboretum in Jamaica Plain. The arboretum houses 4,000 varieties of trees, shrubs, and vines, including extensive maple and crabapple collections that should be breathtaking in the weeks ahead. Be sure to check out the Arboretum's renowned bonsai and penjing collection, open only until mid-November, when the plants must be stored for the winter. Enjoy the arboretum's many wonders while the weather is still pleasantly crisp.
The Arnold Arboretum, 125 Arborway, Jamaica Plain, is open every day from sunrise to sunset. The bonsai and penjing collection is on view from 8 a.m. to 3:45 p.m.; staff are available to talk about the history and care of the bonsai from 11 a.m. to 1 p.m. Find more information here. Find directions here.
Monday, October 10
Fenway Alliance Opening Our Doors Day
Thanks to the nonprofit Fenway Alliance, you'll find a multitude of free cultural events happening just a stone's throw from campus. Events are planned throughout five-mile Fenway neighborhood, among them a reading by Boston poet laureate Danielle Legros Georges at the Christian Science Plaza, and free fall open house at the Museum of Fine Arts. Visitors to the MFA can catch a performance by the world-renowned Boston Pops, a storytelling collaboration in both American Sign Language (ASL) and voice, and much more. Be sure to check out the spectacular Della Robbia exhibition, with more than 50 works by the family of Italian Renaissance sculptors, some never before on display in the United States, and the just-opened exhibition of American impressionist William Merritt Chase's oil and pastel paintings (the Della Robbia exhibition runs through December 4, the Chase through January 16, 2017). Finally, join in the art-making by writing an item from your bucket list on the Boston installment of Candy Chang's worldwide Before I Die… participatory public art project at the Greater Boston YMCA.
Danielle Legros Georges will read poetry at the Opening Our Doors Day opening ceremony, from 11 to 11:45 a.m., at the Christian Science Plaza, Huntington Avenue and Massachusetts Avenue. Take a MBTA Green Line train to Hynes Convention Center. The MFA Fall Open House, free and open to the public, is at the museum, 465 Huntington Ave., from 10 a.m. to 5 p.m. Unseen Borders: Stories in Sign and Voice, the ASL and voice storytelling, is from 11 to 11:45 a.m. in the Alfond Auditorium. The Boston Pops will perform from 1 to 2 p.m. and 2:30 to 3:30 p.m. in the Shapiro Family Courtyard. The Before I Die… instillation is open from 11 a.m. to 4 p.m. at the YMCA of Greater Boston, 316 Huntington Ave. Find a full list of Opening Our Doors Day events here.
First Light: A Decade of Collecting at the Institute of Contemporary Art (ICA)
The ICA is marking its 10th anniversary at its Boston waterfront home with the special exhibition First Light: A Decade of Collecting. The show includes more than 100 pieces by artists like Andy Warhol and Cindy Sherman and aims to encapsulate the ICA's history of collection and the visions of its curators. New and permanent collections have been blended to form different thematic, historical, and artist-specific smaller exhibitions. Works by Nan Goldin, Louise Bourgeois, and Kara Walker are included.
First Light is at the ICA, 25 Harbor Shore Drive, through January 16, 2017. Find admission prices and directions here. Admission is free with a BU student ID. Find more information here, by phone 617-478-3100, or by emailing info@icaboston.org.
Christopher Columbus Fall Park Festival
The Friends of Christopher Columbus Park hosts its annual fall festival on Columbus Day each year. Sponsored by North End and Boston Waterfront businesses, this year's celebration kicks off with a children's parade through the park and a ceremony at the Columbus statue at noon. The family-friendly event also has magicians, storytellers, and games.
The Columbus Park Fall Festival is October 10 at Christopher Columbus Park, 110 Atlantic Ave., from noon to 4 p.m.; free and open to the public. Find directions here.
Kylie Obermeier can be reached at kylieko@bu.edu.