Canada Goose Jackets Popular Target for Thieves
BUPD urges students: do not leave coats in public places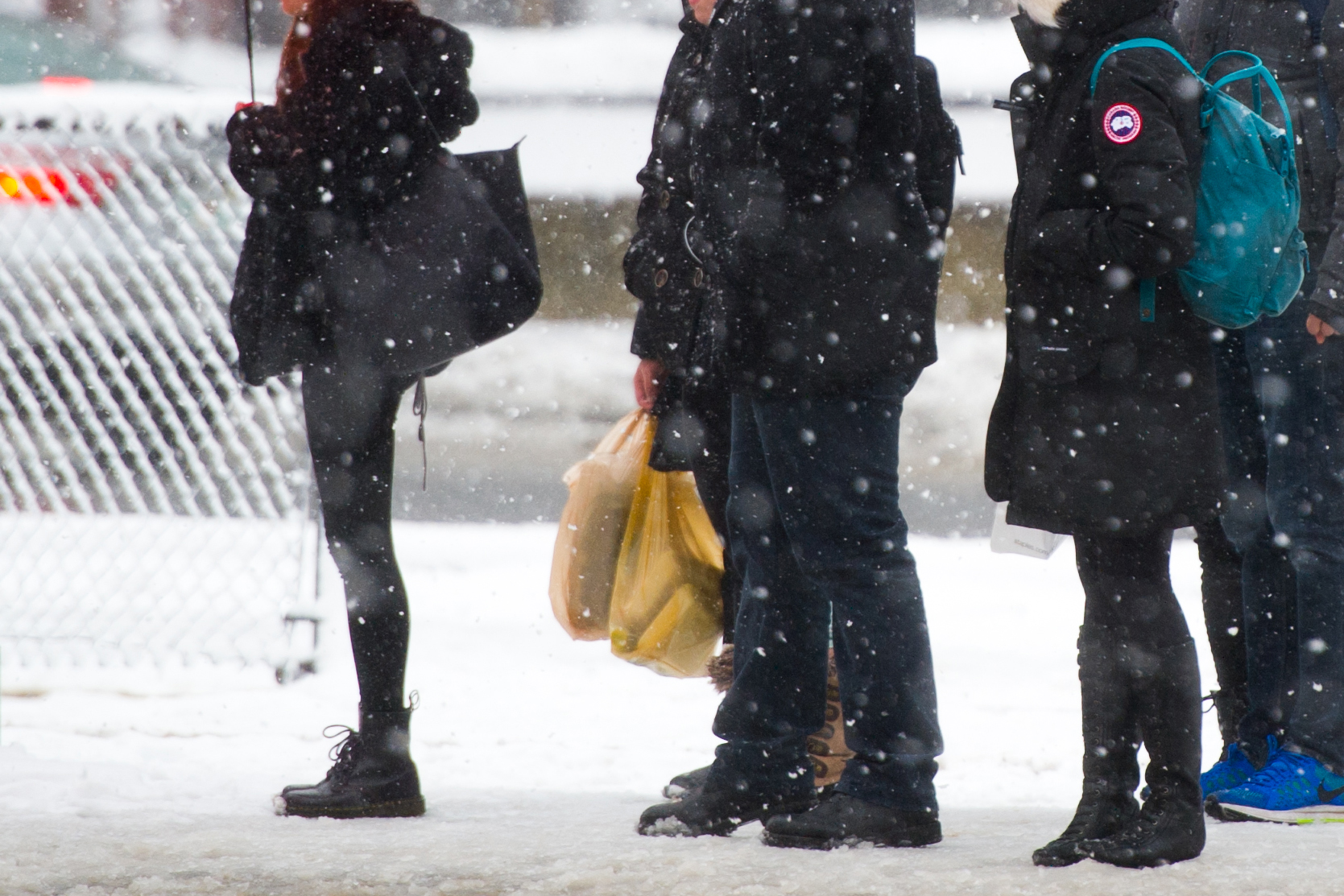 One of this winter's most trendy (and expensive) coats has become a favorite target of campus thieves in recent weeks. The BU Police Department reports an uptick in the reported cases of stolen Canada Goose jackets and believes that the thefts are most likely being committed by members of the BU community.
BUPD reports 14 thefts of clothing items since September, with the majority Canada Goose jackets. Known for their round arm patches and fur hoods, the coats are sold for upwards of $900 at upscale department stores and can run as high as $1,300. Their popular appeal and expensive sticker price explain why they're a favorite among thieves.
"A Canada Goose jacket is probably twice as valuable as an iPhone," says Peter DiDomenica, BUPD detective lieutenant, "but many people who own them aren't considering them to be valuable property."
Most of the thefts have been at FitRec—where students are known to leave their jackets and other personal property hanging on coat racks or stuffed inside a cubby. DiDomenica says that many of the thefts have occurred in locker rooms, making it difficult to investigate since there are no surveillance cameras inside changing areas (such cameras are illegal there). The coats lack any unique identifying characteristics, like the serial numbers found on an iPhone or a laptop, so are much harder for police to identify, track, and recover since there is no way to prove they weren't purchased legitimately.
FitRec is a controlled access building, meaning visitors must swipe an ID to enter. That has led BUPD to believe that the thief or thieves are either members of the BU community or are paying to use the FitRec gym. According to police, there is currently an active investigation, and a student has been charged with taking a Canada Goose coat. DiDomenica says BUPD plans to file criminal charges against that student.
In the meantime, BUPD and FitRec are working to decrease the number of thefts by encouraging BU community members to be more careful with their belongings. There is already signage around the FitRec building encouraging people to lock up their jackets and bags, says FitRec executive director Tim Moore. He says staff members have been verbally reminding people, as well.
Day lockers are available (there is a waiting list for monthly lockers) in the building, Moore says, and free locks can be checked out at the Pro Shop. Getting a lock "only takes seconds," he says. FitRec staff and BUPD have also been increasing their surveillance of the area, and when they see someone failing to lock up their personal property, they advise them to do so.
"We are trying to get the message out about being careful not to leave your jackets unattended, since they are looked at as desirable by thieves because of their value," DiDomenica says. "Lock them up instead of hanging them on a coat rack. That's an immediate solution."