$1.6 NIH Grant for Pneumonia Research
Medical School professor will study how immunity to the disease develops and how it protects certain people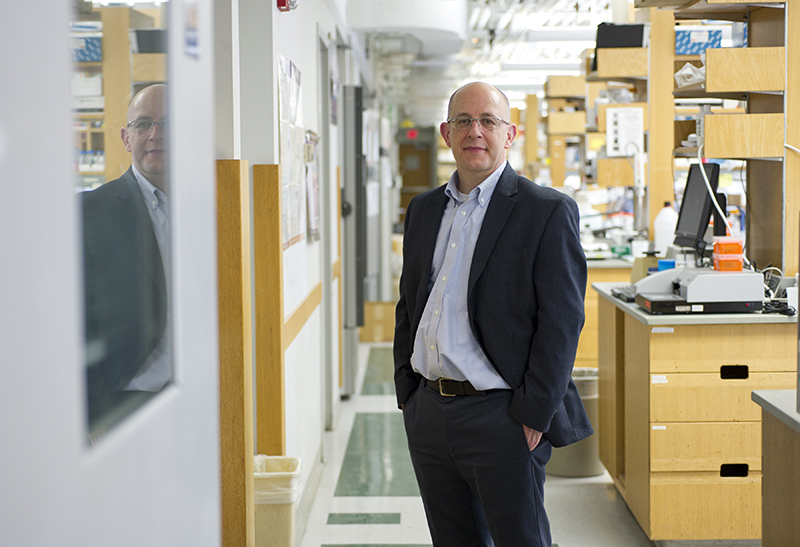 Joseph Mizgerd, a professor of medicine, microbiology, and biochemistry at Boston University School of Medicine and director of the University's Pulmonary Center, was awarded $1.6 million from the National Institute of Allergy and Infectious Diseases (NIAID), one of the 27 institutes and centers of the National Institutes of Health (NIH). The four-year grant will be used to fund his project to better understand how immunity to pneumonia develops and how it protects certain individuals.
Pneumonia is a significant public health concern for infants, young children, and the elderly. For children in the US, pneumonia is the most common cause of hospitalization; for children worldwide, it's the most common cause of death. Pneumonia rates plummet in early childhood and remain low for decades, until they begin rising when people enter their 50s and escalate thereafter. For older Americans, pneumonia confers a significantly higher risk of death compared to all other common causes of hospitalization and half of all infectious disease hospitalizations and deaths are due to pneumonia.
According to Mizgerd, there is little known about the naturally acquired protection against pneumonia in most older children and young adults. "The goal of this study is to better define the immune mechanisms preventing pneumonia during late childhood and much of adulthood," he says.
Mizgerd believes that this pneumonia protection involves a special type of immunity that localizes in the lung tissue itself and cannot be measured with usual samples like blood, lymph nodes, or washings from the lung surface. "The study will determine whether a specialized immune cell that is only beginning to be known (resident memory T cells) is naturally generated by the usual childhood infections, whether it confers protection against pneumonia, and whether it decreases with advancing age," says Mizgerd. "A better understanding of how the immunity that resides in the lung develops and protects against pneumonia will help us to figure out exactly who is most likely to get pneumonia and why, and how we can prevent or cure it."
NIAID conducts and supports basic and applied research to better understand, treat, and ultimately prevent infectious and immunologic and allergic diseases. For more than 60 years, NIAID research has led to new therapies, vaccines, diagnostic tests, and other technologies that have improved the health of millions of people in the United States and around the world.