Global Health Professor Wins Carnegie African Diaspora Fellowship
Will help create pharmaceutical policy courses at the University of the Western Cape in South Africa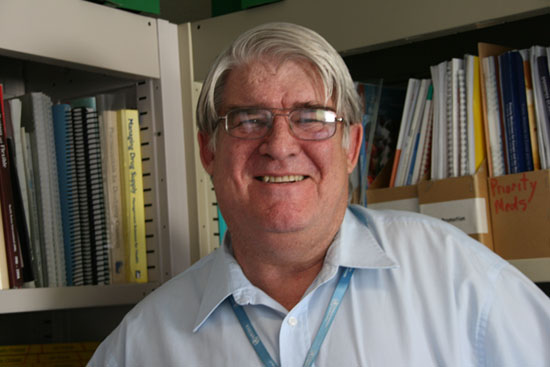 Richard Laing, a professor of global health at Boston University's School of Public Health (SPH), has been awarded a Carnegie African Diaspora Fellowship to help develop pharmaceutical policy courses at the University of the Western Cape in South Africa.
The fellowship program is administered by the Institute for International Education and was designed to encourage African scholars in the US and Canada to help develop educational institutions in Africa. The Carnegie African Diaspora Fellowship Program provides funding and a structure for African-born academics at accredited higher education institutions in the United States and Canada to collaborate with colleagues at accredited higher education institutions in Ghana, Kenya, Nigeria, South Africa, Tanzania, and Uganda on capacity-building education projects.
While in South Africa, Laing will work on a project titled "Curriculum Co-development and Graduate Teaching in Face-to-Face Short Courses and Online Modules in Pharmaceutical Public Health and Policy."
Laing was born in Zimbabwe, where he earned his medical degree and practiced for several years before entering public service in the Zimbabwe Ministry of Health. He spent nearly 20 years at the ministry before coming to SPH to teach a variety of health policy and management course in the Department of International Health, with specific expertise in pharmaceutical policy and rational drug use. Laing left SPH in 2003 to join the World Health Organization (WHO) as a medical officer, where he led several teams researching and implementing pharmaceutical policy and directed a number of major studies.
Laing retired from WHO at the end of 2013 and rejoined SPH in March 2014, working with the Department of Global Health and the Center for Global Health & Development.