Free Pilates (and Snacks) Tonight
Exercise class held on Atlantic Wharf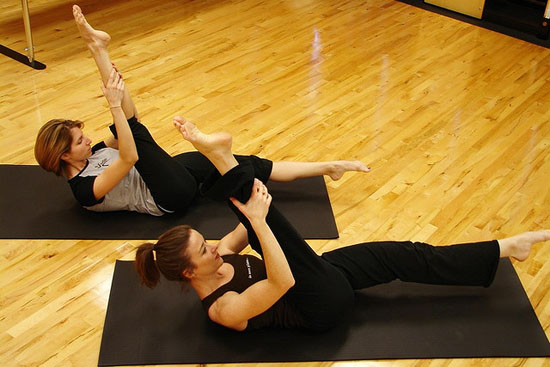 If you've been sitting hunched over at a desk all day, chances are you're in need of a good stretch. Tonight, join an instructor from the Seaport Hotel's Wave Health & Fitness for a free pilates class on Atlantic Wharf.
Pilates emphasizes a focused awareness of the spine, proper breathing, core strength, and flexibility through continuous movements. Tonight's outdoor class is designed to improve posture and increase muscular endurance, and is suitable for people of all fitness levels.
Participants should bring their own mat and must fill out a medical waiver before class starts. Afterwards, free drinks and healthy snacks will be served.
The class is sponsored by Friends of Fort Point Channel, which runs other free fitness events this summer, including paddle boarding, yoga, and rowing.
The Fort Point Fitness Pilates class is tonight, Monday, July 28, from 5:30 to 6:30 p.m., Register here. Organizers urge people to check the website for updates if it is raining.