Franklin Park Zoo Celebrates Centennial
Free admission to 100th daily visitor all summer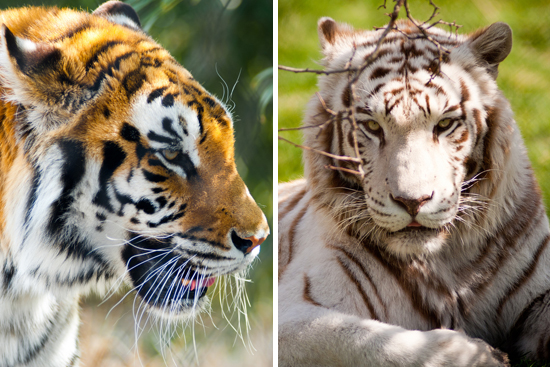 Looking for a fun way to while away a summer afternoon? Indulge your inner child and visit Franklin Park Zoo.
Just a few miles from BU, Franklin Park Zoo is home to nearly 300 species of friendly, furry, or ferocious animals. The 72-acre site encompasses a number of animal habitats: there's Serengeti Crossing (think zebras, ostrich, wildebeests), the Children's Zoo (ducks, prairie dogs, red pandas), the Tropical Forest (gorillas, lemurs, a giant anteater), and Little Critters (boa constrictors, frogs, tortoises), among other attractions. There's also a seasonal Butterfly Landing, which opens in mid-June and features hundreds of butterflies in a tented, outdoor exhibition area, a carousel, train rides, a gift shop, and several snack bars.
Among the zoo's recent additions are two tigers, Anala and Luther, and lots of baby animals, including a rare Siberian crane born in mid-May, a litter of prairie dog pups, a ring-tailed lemur, a white-cheeked gibbon, and a red kangaroo joey named Ramiro.
And if the animals aren't a big enough pull, visit as a history buff. Located in Franklin Park, which has long been considered the crown jewel of landscape architect Frederick Law Olmsted's Emerald Necklace Park System, the zoo is celebrating its 100th anniversary this year. In honor of the centennial, the 100th daily visitor will be admitted free today through September 9.
Franklin Park Zoo is at One Franklin Park Rd., Dorchester. Parking is free. By public transportation, take the T's Orange Line to Ruggles station, then the number 22, 28, 29, or 45 bus to Franklin Park Zoo. Alternatively, take the Orange Line to Forest Hills station, then the number 16 bus to the zoo. Or take the Red Line to Andrew station, then the number 16 bus to the zoo.
The zoo is open every weekday through September from 10 a.m. to 5 p.m. and on weekends and holidays from 10 a.m. to 6 p.m.
General admission for adults is $17, for seniors (62 and over) $14, children 2 and up $11, members and children under 2 free.
For more information, visit the Franklin Park Zoo website, call 617-541-LION (5466), or email info@zoonewengland.com.