BU Celebrates Legendary Ballets Russes in Boston
Tonight's performance launches 2009 centenary festival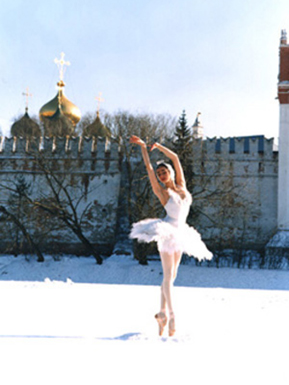 Is a trip to Russia out of your budget this summer? Fortunately, you don't have to book a flight to enjoy tonight's Russian Revel, an evening of ballet, music, and poetry that pays tribute to the Ballets Russes, the renowned ballet company founded in 1909 by Sergei Diaghilev. The evening's program features selections from prominent Russian works of art, such as the ballet Dying Swan, choreographed by Michel Fokine, the opera Prince Igor, by composer Alexander Borodin, and poetry read by the Russian poet Yevgeny Yevtushenko.
The evening benefits Ballets Russes 2009, a nonprofit cultural organization celebrating the 100th anniversary of the ballet company. Peter Rand, a preceptor in the writing program at the College of Communication, is the founder and executive director of the organization, which has scheduled a weeklong festival in May 2009 to honor the Ballets Russes and promote local performers. Several Boston institutions, including BU's 808 Gallery, the Boston Ballet, and the Boston Pops are involved in the festival. For more information on next year's events, visit the Ballets Russes 2009 Web site.
Russian Revel will be held tonight, May 22, at 7:30 p.m. at the Cutler Majestic Theater, 219 Tremont St., Boston. Student tickets are $20; tickets for the general public range from $40 to $500. For more information, click here or call 617-353-5329.