More than 200 Tulane students register at BU
Academic refugees continue to arrive, some choose other paths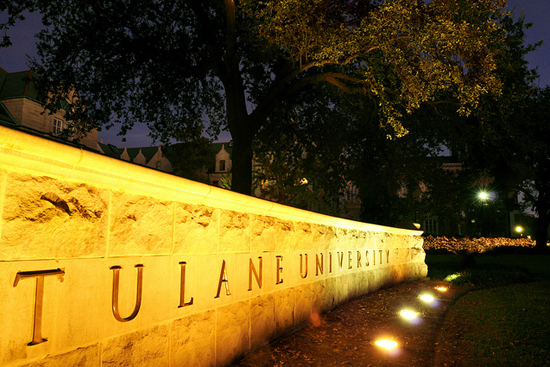 As word got out last week that Boston University would accept students from hurricane-battered Tulane University, calls began to pour in. "The phone lines were jammed on Friday," says Denise Mooney, director of the University Service Center, which helped coordinate the last-minute registration efforts. Her office fielded hundreds of calls from students starting nearly from scratch asking, "What do I do now?"
By yesterday afternoon, 201 students had registered at BU. A few had also withdrawn, as other options presented themselves. Some students needed to consider the challenge of renting an apartment in high-priced Boston, and others had to consider which schools would be the best academic fit before buying an expensive plane ticket.
"We can't promise we have a fit for you," Mooney told prospective students, "but we'll work with you to see if there is something suitable."
Rather than a grilling about what they are studying or plan to study, students got a quick education about the price of living in Boston and what BU could provide them, which does not include housing.
Many of those who are beginning to settle in at BU with the help of registrars, academic advisors, assigned student buddies, and maps of the T are from New England, New York and New Jersey, but some students who had planned to attend Tulane came from California, New Mexico, Ohio, Florida, North Carolina and Maryland to attend BU this semester, seeking an educational continuity as New Orleans emerges from natural disaster. For others, BU is less of a stretch, geographically. They are from Shrewsbury, East Sandwich, Cambridge, Danvers, Andover, Westford, Dartmouth, Boxboro, Newton, Scituate, Rowley, Salem and Milton, Mass., to name a few.
Of BU's professional schools, the School of Law has taken in the largest number of Tulane students, 18 as of yesterday. Because law schools usually start classes earlier than other programs, Tulane law students had been in session for more than two weeks when Hurricane Katrina hit, says Maureen O'Rourke, LAW dean ad interim.
"We were somewhat ahead of the curve, but we did not anticipate this many," she says. Adding 18 students to a student body of nearly 1,000 presented only "incremental challenges," she says. LAW has taken in seven second-year students and 11 third-year students, many with ties to the New England area. For those who don't, "our students have been extraordinarily welcoming," O'Rourke said.
Overall, the Registrar's Office has processed registration for 30,492 students this semester, many of whom registered online, says University Registrar Florence Bergeron. The additional 201 students from Tulane who have been arriving since Friday were a challenge to register only because their academic affiliations and status are unclear.
"They are all very grateful," Bergeron says, but notes it remains to be seen how well suited their BU classes will be to their Tulane. So far, University staff can promise only to work with the students to get them the classes they need, but there are no guarantees such classes are available, or even exist. "We're trying to be responsive, and figure out the answers to people's questions," Bergeron says.
Tulane officials aren't sure when they'll be able hold classes again, but are continuing to recruit students for fall 2006. Students from Tulane have until September 12 to register at BU.