Norman Hammond
Professor Emeritus of Archaeology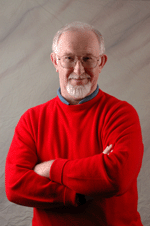 Title

Professor Emeritus of Archaeology

Email

ndch@bu.edu

Phone

(United Kingdom) +44 1223 262376

Education

Ph.D., Cambridge University, 1972
Sc.D., Cambridge University, 1987
D.Sc. honoris causa, Bradford University, 1999
—
Areas of Interest
Pre-Columbian archaeology, especially Mesoamerica; comparative archaeology; history of archaeology; archaeology & the public
Excavations and Fieldwork
Since 1968 he has worked in the Maya lowlands, with interdisciplinary projects at Lubaantun (1970-71), Nohmul (1973-86), Cuello (1975-2002) and most recently La Milpa (1992-2002), a large Late Classic period (AD 250-900) city in northwestern Belize, where publication is ongoing. Professor Hammond has also published fieldwork on Afghanistan, North Africa and South America, and recently on aspects of British Colonial funerary monuments.
Publications
The Archaeology of Afghanistan, co-editor with F. R. Allchin, Academic Press, London & New York 1978. Revised second edition, co-editor with F. R. Allchin and W. N. Ball, forthcoming Edinburgh University Press 2016
Cuello: An Early Maya Community in Belize. Cambridge University Press, Cambridge and New York (1991, reissued in paperback 2009).
Inside the Black Box: Reconstructing Maya Polity. In Classic Maya Political History: Hieroglyphic and Archaeological Evidence, ed. T.P.Culbert, pp. 253-284 Cambridge University Press (1991).
Nohmul: a Prehistoric Maya Community in Belize, Excavations 1973-1983 (2 vols, 1985).
Ancient Maya Civilization. Cambridge University Press and Rutgers University Press. (1982, Fifth edition 1994).
Lubaantun: A Classic Maya Realm. Peabody Museum of Archaeology and Ethnology, Harvard University, Monograph 2. Cambridge, MA (1975).
The Archaeology of Afghanistan. Co-editor: F.R. Allchin, Academic Press, London and New York (1978).
Recent Speaking Engagements
De Carle Distinguished Professor, University of Otago, New Zealand, 2013
Andrezj Wiercinskij Lecturer, University of Warsaw, Poland, 2014
Keynote lecture, "Mortality and Immortality: Maya Mortuary Practice", Fourth Cracow Maya Conference, Cracow, Poland, 2015
Keynote Lecture, "Lords of the Jungle: Maya Kings and their Courts".
Liverpool World Museum, England, Symposium "Earth, Sky and Sea: Two Thousand Years on the Maya Trail", July 3rd 2015.
Visiting Professor-elect, University of Otago, New Zealand, 2016
Recent Scholarship
"Three New Stelae at La Milpa, Belize?" Mexicon Vol. XXXVI No.3, June 2014: 88-93 (Norman Hammond, Eric Heller, Brett A. Houk, and Gair Tourtellot, III).
"Alfred Maudslay" in The Great Archaeologists, ed. Brian M. Fagan, Thames & Hudson 2014: 78-82.
Review of Andrew Robinson, "Cracking the Egyptian code: The Revolutionary Life of Jean-François Champollion", European Journal of Archaeology 17 (1): 176-179 (2014)
Dr. George Stuart 1935-2014. SAA Archaeological Record 15 (1): 43-44, January 2015
"The colours of corn" John White's Florida watercolours". Antiquity 89, 8/15
"Tikal Reports: the series continues". Review-article of W.A.Haviland, Excavations in residential areas of Tikal: non-elite groups without shrines. Tikal Reports 20A+B. Antiquity 89: 743-745.
Review of S.Tarlow and L. Nilsson Stutz (eds) "The Oxford Handbook of the Archaeology of Death and Burial". Church Monuments 29: 191-2
Member, Editorial Advisory Boards
Ancient Mesoamerica
Advisor on Archaeology and The Times of London