Paul Goldberg
Professor Emeritus of Geoarchaeology and Archaeology, Director (Microstratigraphy Laboratory)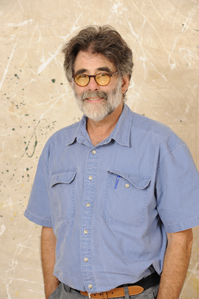 Title

Professor Emeritus of Geoarchaeology and Archaeology,
Director (Microstratigraphy Laboratory)

Office

Room 251A

Email

paulberg@bu.edu

Phone

(617) 358-1666

Education

Ph.D., University of Michigan, 1973
—
Website
Areas of Interest
Geoarchaeology, Micromorphology, Site Formation processes, Palaeolithic archaeology
Excavations & Field Work
Current research includes the application of micromorphological techniques to Pleistocene caves in France, Israel, Germany, and South Africa;  the study of Neanderthal hearths and pyrotechnology; the geoarchaeology of open-air sites in California; and the use of micromorphology in interpreting anthropogenic deposits from Pleistocene sites in the Old World to 16th century Spanish settlements in Jamaica.
Member, Editorial Advisory Boards
Associate Editor, International Journal of Cultural Property
French Archaeology Journal Palaeo
Eurasian Prehistory
Awards
Pomerance Award for Scientific Contributions to Archaeology, Archaeological Institute of America, January, 2010
Fryxell Award, Society for American Archaeology, March, 2008
January-August, 2004: Alexander von Humboldt Senior Award; University of Tübingen, Germany.
Rip Rapp Award, Archaeological Geology Division, Geological Society of America, 2002
September-December, 1998: French Government Fellowship ("Poste Rouge", C.N.R.S. Senior Scientist) at the Centre de Recherche Archéologique, Valbonne
Recent Publications
Goldberg, P. and R.I. Macphail, 2006. Practical and Theoretical Geoarchaeology.  Wiley-Blackwell Publishing, Oxford.
Goldberg, P. and Berna, F., 2010. Micromorphology and context. Quaternary International 214, 56–62.
Harold L. Dibble, Francesco Berna, Paul Goldberg, Shannon P. McPherron, Susan Mentzer, Laura Niven, Daniel Richter, Dennis Sandgathe, Isabelle Théry-Parisot, and Alan Turq, 2009. "A Preliminary Report on Pech de l'Azé IV, Layer 8 (Middle Paleolithic, France)." PaleoAnthropology 2009:182-219
Miller, C.E., & Goldberg, P. 2009. Micromorphology and Paleoenvironments. In M.L. Larson, M. Kornfeld & G.C. Frison (Eds.), 2009. Hell Gap: A Paleoindian Campsite at the Edge of the Rockies (pp. 72-89). Salt Lake: University of Utah Press.
Goldberg, P., Berna, F., & Macphail, R.I. 2009. Comment on "DNA from Pre-Clovis Human Coprolites in Oregon, North America". Science, 325(10 JULY 2009), 148b-148c.
Goldberg, P., Miller, C.E., Schiegl, S., Ligouis, B., Berna, F., Conard, N.J. and Wadley, L. 2009. Bedding, hearths, and site maintenance in the Middle Stone Age of Sibudu Cave, KwaZulu-Natal, South Africa. Archaeological and Anthropological Sciences, 1, 95–122.
Kuhn, S.L., Stiner, M.C., Güleç, E., Özer, I., Yilmaz, H., Baykara, I., AçIkkol, A., Goldberg, P., Molina, K.M., Ünay, E. and Suata-Alpaslan, F. (2009) The early Upper Paleolithic occupations at ÜçagIzlI Cave (Hatay, Turkey). Journal of Human Evolution, 56, 87-113.
Turq, A., Dibble, H., Faivre, J.-P., Goldberg, P., McPherron, S.J.-P. and Sandgathe, D. 2008. Le Moustérien du Périgord Noir : quoi de neuf ? Mémoire de la Société Préhistorique Française, XLVII 83-93.
Berna, F. and Goldberg, P. 2008. Assessing Paleolithic pyrotechnology and associated hominin behavior in Israel. Israel Journal of Earth Sciences, 56, 107-121.
Karkanas, P. and Goldberg, P. 2008. Micromorphology of sediments: Deciphering archaeological context. Israel Journal Earth Sciences, 56, 63-71.
Goldberg, P. 2008. Raising the Bar. In: Archaeological Concepts for the Study of the Cultural Past (Ed A.P. Sullivan III), pp. 24-39. The University of Utah Press, Salt Lake City.
Chazan, M., Ron, H., Matmon, A., Porat, N., Goldberg, P., Yates, R., Avery, M., Sumner, A., and Horwitz, L.K., 2008, Radiometric dating of the Earlier Stone Age sequence in Excavation I at Wonderwerk Cave, South Africa: preliminary results: Journal of Human Evolution, 55: 1-11.