Ricardo J. Elia
Associate Professor of Archaeology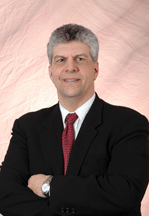 Title

Associate Professor of Archaeology

Office

Room 345D

Email

elia@bu.edu

Phone

(617) 358-1648

Education

Ph.D., Boston University, 1982
—
Areas of Interest
International archaeological heritage management; U.S. cultural resource management; archaeology and the law; archaeological ethics; public archaeology; archaeological writing for the public; classical world archaeology
Select Publications
"Heritage Management," co-author with Marta Ostovich , Oxford Bibliographies Online: Classics, ed. Dee Clayman (2011).
"Mythology of the Antiquities Market," in James A. R. Nafziger and Ann M. Nicgorski, eds., Cultural Heritage Issues: The Legacy of Conquest, Colonization, and Commerce. Leiden: Martinus Nijhoff (2009), 239–255.
"Protecting Cultural Heritage in Asymmetric Conflicts: Lessons from Iraq," in Rogerio Amoeda et al., eds., World Heritage and Sustainable Development. Volume 1. Barcelos, Portugal: Green Lines Institute (2008), 119–128.
"Analysis of the Looting, Selling, and Collecting of Apulian Red-Figure Vases: A Quantitative Approach,"  in N. Brodie, J. Doole, and C. Renfrew, eds., Illicit Antiquities: The Destruction of the World's Archaeological Heritage.  Cambridge, UK: McDonald Institute for Archaeological Research (2001), 145–153.