Greetings from the Chair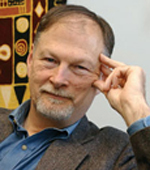 Welcome to the Department of Archaeology's web site.  Here you will find detailed information about our graduate and undergraduate programs, courses, faculty, research projects, field schools, staff, and facilities.  We invite you to explore what we offer and to contact us.
The Department of Archaeology at Boston University is the only distinct, fully constituted university department of archaeology in the United States. Our students earn B.A., M.A., and Ph.D. degrees in a highly interdisciplinary program while working closely with faculty who conduct field projects at sites throughout the world, including Mexico, Guatemala, Greece, Egypt, Ethiopia, Iraq, Pakistan, Turkey, Spain, Serbia, South Africa and China. Faculty specializations include, Classical, Mesoamerican, Asian, and Historical Archaeology as well as paleoethnobotany, geoarchaeology, and heritage management.  Our discipline also reaches out to programs in Preservation, Cultural Heritage, and Remote Sensing.
The department was founded in 1982 under the leadership of Professor James R. Wiseman.  We have welcomed to our faculty Dr. Andrea M. Berlin, who is the first occupant named to the James R. Wiseman Chair in Archaeology–an endowed chair honoring our founder.
Our faculty share the conviction that archaeology is a joint collective project aimed at comprehending the human past in all times and places.  We highlight global comparative archaeology and the rise of complex societies, but we are always cognizant of the critical role archaeologists play in constructing the past and in addressing heritage issues in the present.  Our emphasis on what we learn through archaeological research includes our concern for best practice in archaeology, so we also stress archaeological science, professionalism, and ethics, politics and nationalism in archaeology.
Our degree programs in Archaeology, Geoarchaeology, and Archaeological Heritage Management have proved highly successful.  We currently have 45 undergraduate majors and 50 graduate students.  Our full-time faculty members are all research-active with field projects on four continents; they publish many books and journal articles based on their research.  You can learn more about the various departmental projects on the faculty web pages.
While we tend to scatter to explore many parts of the globe to conduct our excavations and survey work in the summer, during the academic year the department is a beehive of activity.  We sponsor lectures and brown-bag talks on diverse topics within archaeology, participate in Massachusetts Archaeology Month and participate actively in Boston's rich culture, history, and intellectual life.  The Department hosts visiting scholars, sponsors professional conferences, and our MA and PhD students hold a biannual graduate conference.
For more information feel free to browse through the web site.  Please check our calendar for upcoming events, and when you are in the Boston area, please join us at an event, tour the department, and get to know us as we move forward.
James McCann
Chair
Guggenheim Fellow, 2012-2013
2014 Distinguished Scholar, American Society for Environment History