Graduate
To our Admitted Graduate Students:
Please know that our priority during this challenging time is the well-being of our students and ensuring their ability to fulfill their academic program requirements. This applies to our current students as well as you, our incoming graduate students. Due to the growing impact of COVID-19, all prospective and accepted student days, interview days, and individual student visits will be moved to a virtual format. 
We are also aware of the increasing concern around delayed visa appointments for our international students and delayed air travel for both our domestic and international students. Please be assured that we are currently working on alternative enrollment options for admitted students who are unable to make it to campus by the start of classes in September. You will be contacted via email with updates as they become available. 
Please
 be in 
touch if you have any 
questions
 or concerns.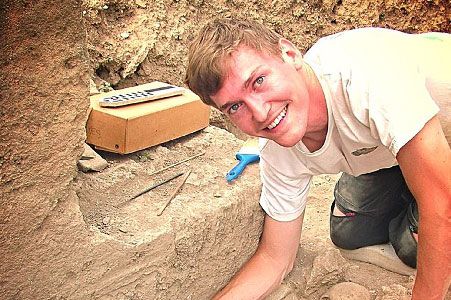 Boston University is a leading center for the study of archaeology. We offer graduate students the opportunity to work with faculty in the field, the laboratory, and the classroom in order to develop the professional expertise necessary for a career in archaeology.  A major asset of our program is the city of Boston itself.  With its many museums and libraries and a vast wealth of historical sites and landmarks, the city provides students with a venue for sophisticated and exciting study.  Various consortia make it possible for students to take advantage of the collective resources of other institutions and organizations connected with archaeology in the Boston area.
For more information, contact our Director of Graduate Studies.