Thanks to a record-shattering $115 million gift from BU Trustee Rajen Kilachand (Questrom'74, Hon.'14), the nine-story Rajen Kilachand Center for Integrated Life Sciences & Engineering opened this past fall. But that state-of-the-art research facility wasn't the only manifestation of the campaign's impact on campus. We also saw the first play staged at the new Joan & Edgar Booth Theatre, which was made possible by a $10 million gift from BU alum and Trustee Stephen M. Zide (LAW'86).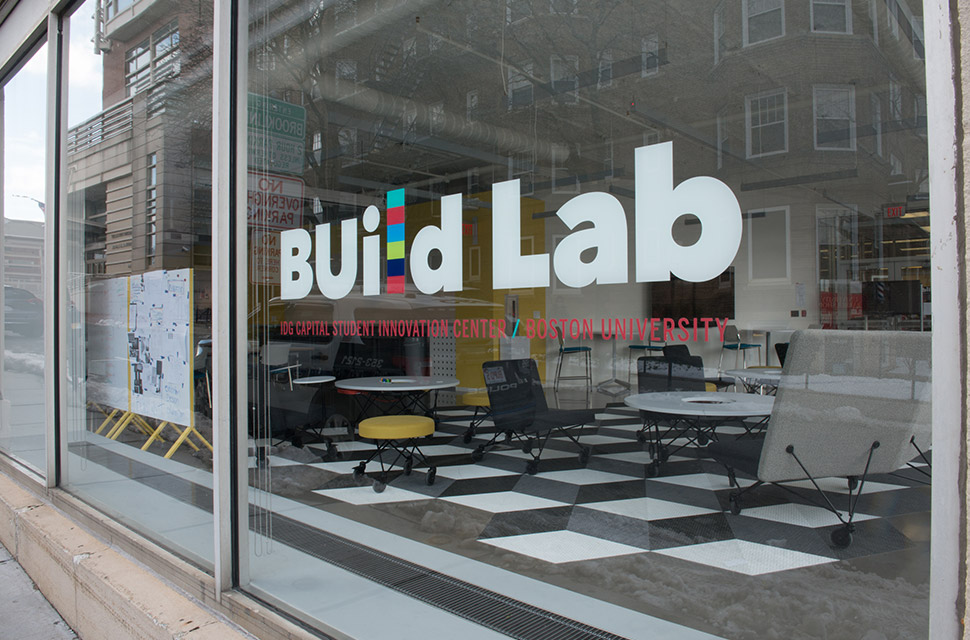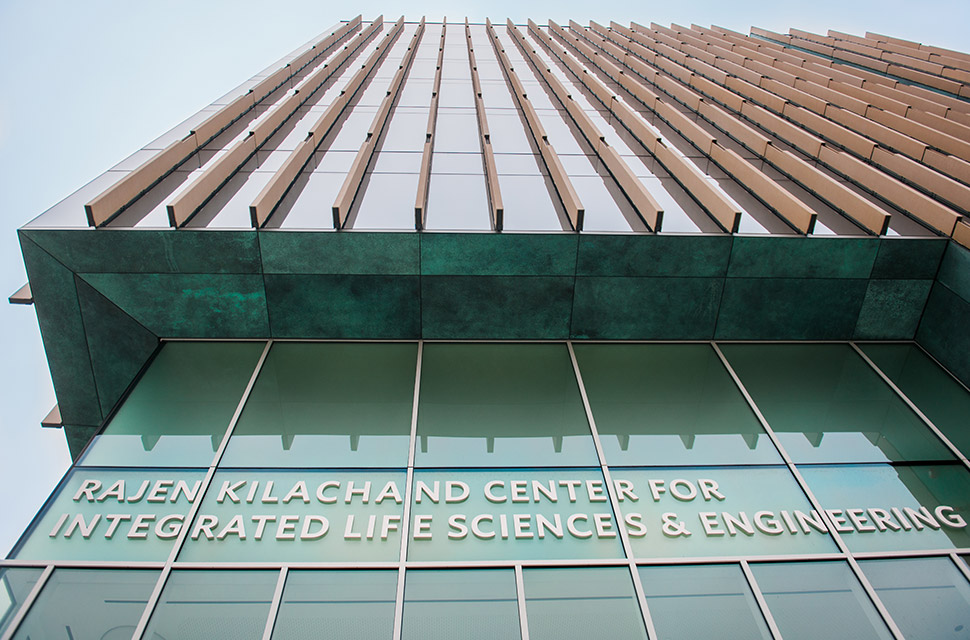 And our new BUild Lab IDG Capital Student Innovation Center opened its doors on Comm Ave, part of a $20 million initiative called Innovate@BU. The lead funders included IDG Capital and its CEO, BU Trustee Hugo X. Shong (COM'87, GRS'90), the University, and other BU Trustees, alumni, and friends.
But judging by some of the gifts below, there's plenty more impact yet to come:
An anonymous gift established a new faculty position, endowed at the $4 million level, in the new Center for Middle East Studies at the Frederick S. Pardee School of Global Studies.
On April 11, 2018, more than 10,000 alumni, students, faculty, staff, parents, and friends raised a record-breaking $3,014,694 during the University's fifth annual Giving Day, a 24-hour fundraising drive that supports the BU Annual Fund.
A $2 million gift made by Shahpari Zanganeh (CAS'86), the mother of Kamal Edin Khashoggi (CGS'13, CAS'16, GRS'16), has established the Shahpari Zanganeh Lectureship at the Center for Middle East Studies, to provide annual funding for a world-class lecture series to promote greater understanding of issues of importance to the Middle East.
The Henry M. Goldman School of Dental Medicine received an anonymous $1 million gift in support of the school's renovation and expansion, the largest single gift in the dental school's history.
Joe LaPlume (LAW'99, Questrom'09) and his wife Chiara LaPlume (LAW'01) gave a six-figure gift to support Ascend at Questrom, a fellowship program in support of African American/Black, Hispanic, Latino, Native American, Pacific Islander, and first-generation college students.
Richard DeSanti (CAS'76, LAW'81) and his wife Susan DeSanti (LAW'81) pledged $125,000 to the School of Law and the College of Arts & Sciences. Half of the gift will go to LAW and half to CAS and will support the priorities of the dean of each school.