Laura Milmed
E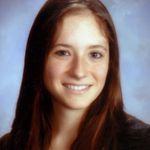 mail: lmilmed@bu.edu
Education:
M.S. in Speech-Language Pathology, Boston University (expected 2018)
B.A. in Linguistics, Columbia University (2013)
Research Interests:
Aphasia Rehabilitation
Psycholinguistics
Neurolinguistics
Current Projects: 
Intensive Cognitive Communication Rehabilitation (ICCR) – As a student clinician in the Aphasia Research Lab, I provide intensive cognitive-linguistic rehabilitation therapy to young adults with acquired brain injury. The goal of ICCR is ultimately to (re)establish college readiness in this patient population. By targeting the discrete cognitive and linguistic skills necessary for academic success, as well as practical strategies for effective classroom participation, participants are able to improve upon skills that will hopefully allow them to return to an academic setting in the future.