Mark Palmer
Staff
Mark Palmer
Administrator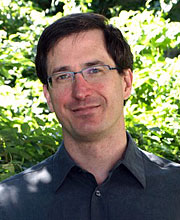 Office: 232 Bay State Road, #105
Office Phone: 617-353-2195
E-mail: palmerm@bu.edu
Mark Palmer is in charge of overall department issues as well as keeping track of graduate students. He formerly worked for 20 years as a senior developmental editor and writer of college textbooks, predominantly in the fields of health and psychology. A BU graduate (SMG, finance, 1983), he returns to BU with fond memories of the facilities and faculty strikes of the late 1970s—as well as the BU collegiality.
On the personal side, Mark is an accomplished clarinetist and dances Lindy Hop and Blues.
Watch Mark read poetry for the Favorite Poem Project.