Robert P. Weller
see fieldwork photos

Professor & Director of Graduate Studies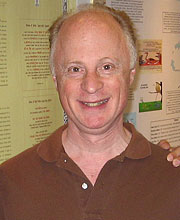 Office: 232 Bay State Road
Office Phone: 617-353-2195
E-mail: rpweller@bu.edu
Spring 2020: W: 1:30-2:30; F: 1:00-2:00; or by appointment
Education History
PhD, The Johns Hopkins University – Anthropology
BA, Yale University – Anthropology
Areas of Expertise 
China; Taiwan; religion and ritual; politics; environment
Recent Publications
How Things Count as the Same: Memory, Mimesis, and Metaphor (with Adam Seligman). New York: Oxford University Press, 2019.
Religion and Charity: The Social Life of Goodness in Chinese Societies (with Chien-yu Julia Huang and Keping Wu). Cambridge: Cambridge University Press, 2018.
"Salvaging Silence: Exile, Death, and the Anthropology of the Unknown." Anthropology of this Century, 19 (May): http://aotcpress.com/articles/salvaging-silence/, 2017.
Current Research
Robert Weller's research currently focuses on two broad projects. The first concerns China's extremely rapid urbanization – bulldozers have flattened farms and houses, villages and towns, graves and temples. Millions of people have been resettled in the process, displacing them socially as much as physically. His project concerns resettled people at the edge of the wealthy city of Suzhou. Now living in huge, low-end apartment complexes to house the relocated population, how are the residents rebuilding social and personal lives in the city?  He is looking in particular at their spiritual lives, especially because Suzhou has pioneered an unusual policy in China of building several new temples to house their gods.  What new forms of spiritual life have come into being as a result of newly deterritorialized bodies (of both deities and people) and networks, the introduction of technologies such as new media and high-speed rail, and new policies like cultural heritage preservation or Suzhou's temple construction? How are people adapting to the end of a worship life built around village institutions that no longer exist? The second project is a collection of essays on silence. On the one hand, it considers the implications of our inability ever fully to know how to understand someone's silence. Silence thus forms an extreme of the problem of the multiple potential meanings of any text. On the other hand, silence is also involved in the rhythms of life; rhythmic silences enable conversation as much as music.
Courses
AN 379, China: Tradition and Transition
AN 568, Symbol, Myth, and Rite
AN 573, The Ethnography of Taiwan and China
AN 590, Theory, Method, and Techniques in Fieldwork
AN 704, Contemporary Anthropological Theory