Lisa Messersmith
Faculty Profiles
Lisa Messersmith
Associate Professor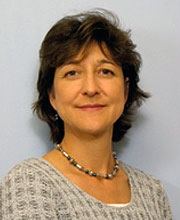 Office: School of Public Health, Crosstown Center, #363
Office Phone: 617-414-1449
E-mail: ljmesser@bu.edu
Dr. Lisa J. Messersmith is a medical anthropologist with a background in public health. Over the last 20 years, Dr. Messersmith has conducted research and worked to develop programs and policies addressing sexuality, gender, HIV/AIDS, and sexual and reproductive health and rights in Africa, Asia, and Latin America. She has a PhD in anthropology from the University of California, Los Angeles and a master's in public health from Johns Hopkins University. Dr. Messersmith is the principal investigator and director of the Vietnam AIDS Policy and Planning Project which trains senior Vietnamese leaders to design, implement, and evaluate multi-sectoral responses to AIDS that are based on human rights, gender equity, and the involvement of civil society, especially people living with, affected by, and vulnerable to HIV/AIDS.
Before joining BU in 2007, she was an adjunct lecturer in public policy and a research fellow at Harvard University's Kennedy School of Government. From 1998 to 2004 Dr. Messersmith served as the Sexuality and Reproductive Health Program Officer for the Ford Foundation's Office for Vietnam and Thailand. Prior to her departure in 2004, the Vietnam Ministry of Health awarded her the Medal for the People's Health. In 2003, Dr. Messersmith was a visiting fellow at the François-Xavier Bagnoud Center for Health and Human Rights at the Harvard School of Public Health. She served as the Country Programme Advisor for UNAIDS in Bangladesh from 1996 to 1998. From 1994 to 1995 she was a research associate in the Department of International Health at the Johns Hopkins School of Hygiene and Public Health and concurrently served as the Women and AIDS Advisor for USAID in Washington, DC. Dr. Messersmith's career in international health and development began in Burkina Faso in 1985, where she served as a Peace Corps volunteer.
Read about Dr. Messersmith's research in Bostonia.
Education
PhD University of California, Los Angeles
MPH The Johns Hopkins University
MA University of California, Los Angeles