Vaishali Sanchorawala, MD, Named Amyloidosis Center Director and Skinner Professor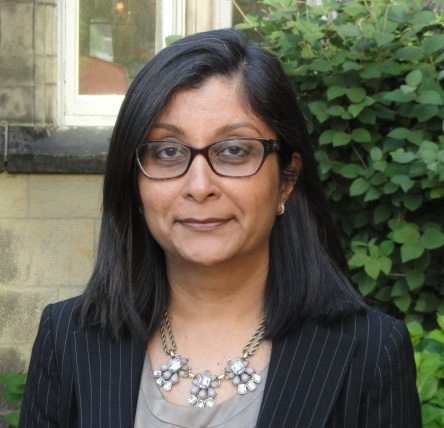 Vaishali Sanchorawala, MD, has been appointed Director of the Amyloidosis Center, and named the Wesley and Charlotte Skinner Professor for Research in Amyloidosis.
A professor of medicine in the Section of Hematology/Oncology and director of the BMC Stem Cell Transplant Program, Dr. Sanchorawala joined the program in 1994 and has served as associate director of the Amyloidosis Center since July 2015.  Her many published studies of the treatment of AL amyloidosis have been adopted in the standard of care for these patients. She is currently leading several AL amyloidosis clinical trials, one of which was conducted nationally through the Southwest Oncology Group.
Dr. Sanchorawala serves on the board of the International Society of Amyloidosis, as an associate editor of Amyloid, Journal of Protein Folding Disorders, and as a member of the Executive Steering Committee of Amyloidosis Research Consortium. She has also participated in FDA meetings to enhance the amyloidosis drug development pathway for more effective treatments.
Dr. Sanchorawala received her MBBS and postdoctoral training from the Seth G.S. Medical College, Bombay University, India, and completed her fellowship in Hematology and Oncology at Boston University Medical Center in 1997 when she joined BUSM as an assistant professor of medicine and BMC as an attending physician. She was promoted to associate professor in 2005 and professor in 2011.