10th Annual Alzheimer's Research Day
Event Information: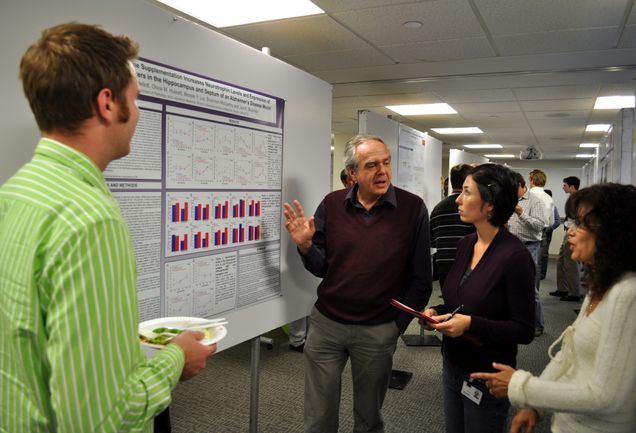 Boston University School of Medicine held its 10th Annual Alzheimer's Disease Research Day on Tuesday, September 25, 2012. The keynote lecture, ""Can we detect Alzheimer's disease a decade before dementia – and why would we want to?" was delivered by Reisa Sperling, MD, MMSc, Professor of Neurology at Harvard Medical School and Director of the Center for Alzheimer's Research and Treatment. Click here to view pictures from the event.
Dr. Sperling's lecture was followed by a poster session. The full list of abstracts is available here.
Boston University's Annual Alzheimer's Disease Research Day showcases Alzheimer's disease and related neurodegenerative disease research at Boston University. This year's event was co-sponsored by the BU Alzheimer's Disease Center, the Departments of Biochemistry and Pharmacology, and the Graduate Program in Neuroscience.