Education & Training

Community Education
The BU ADC contributes speakers to a variety of community education events throughout Massachusetts and southern New Hampshire. To find upcoming speaking engagements that are open to the public, check our online calendar.
To request a speaker for a community education event, get in touch with our Education Programs Office.
Our center also conducts and supports numerous educational activities for health care professionals and young researchers, including the following:
Professional Training
The BU ADC holds Continuing Medical Education conferences.  On October 27th the BU ADC will be holding a conference entitled, "Aging or Alzheimer's Disease? How to Detect and Diagnose Patients in the Primary Care Setting."  Please join us if you are a physician, psychologist, nurse or social workers and would like to learn more about this topic!
The BU ADC trains postdoctoral fellows via our Alzheimer's Disease Translational Research Training Program. In addition, we sometimes offer clinical research opportunities for medical, graduate and undergraduate students. Specific internship opportunities will be posted as needs arise. Interested candidates may also contact individual faculty to inquire about emerging opportunities within their labs.
Educational Events

We provide professional education on Alzheimer's disease and related disorders, including lectures and seminars at the BU School of Medicine and an annual continuing medical education course on mild cognitive impairment. More details are available from the Events page.
PAIRS Program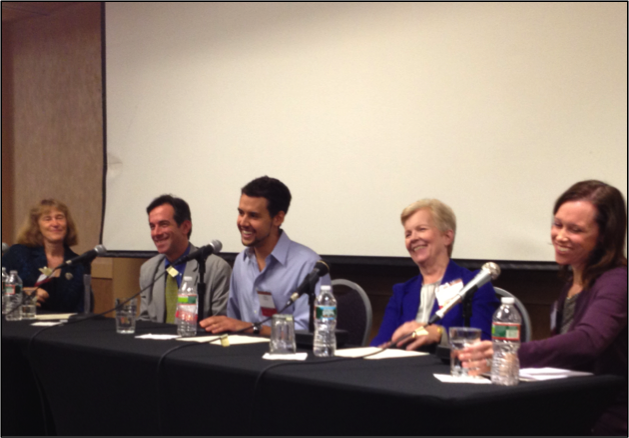 The PAIRS Program introduces first-year Boston University medical students to the life and health care of early-stage Alzheimer's patients.  PAIRS fosters monthly activities between students and participants and encourages communication between future physicians and what is becoming a growing portion of their patient base.  To learn more about the PAIRS Program, click here.
Alzheimer's Association Programs
Center investigators work with the state chapter of the Alzheimer's Association to provide education for health care professionals throughout the state who work with patients and families affected by dementia. For example, our faculty are regular presenters at the annual "Map through the Maze" multidisciplinary conference held in May for dementia care professionals who work in assisted living facilities, nursing homes, community agencies, hospitals and other settings.  In addition, Center faculty assist with the Association's statewide Physician and Nurse Grand Rounds program designed to educate primary care providers about dementia care. You can find more information about these types of educational events by visiting the calendar for the Alzheimer's Association Massachusetts/New Hampshire Chapter.