PAIRS Program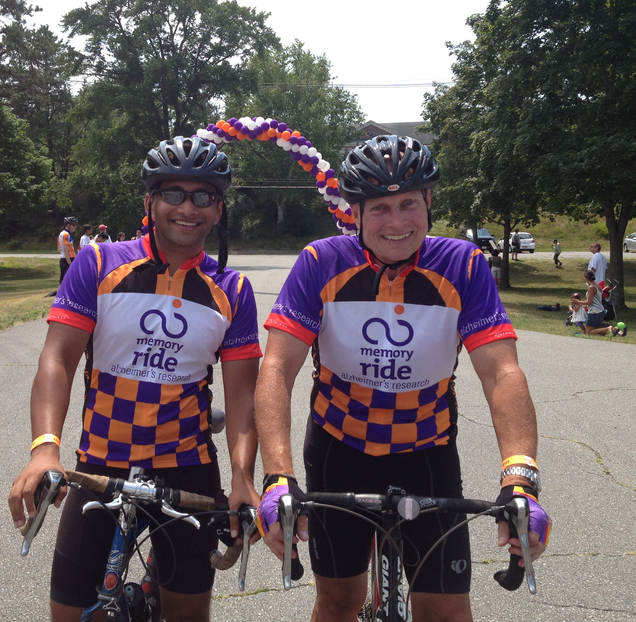 Join the PAIRS Program!
The PAIRS Program is currently recruiting new  early-stage Alzheimer's "buddies." See below for program details and contact information.
We will begin accepting student applications again in August 2015.  We will review applications and follow up with select candidates for a brief interview in early September.
What is the PAIRS Program?
The PAIRS program (Partnering in Alzheimer's Instruction Research Study) is an educational program for Boston University students and patients with early stage Alzheimer's disease and other cognitive impairment. PAIRS is a replication of the highly successful Northwestern University Buddy Program.  The program provides Boston University students with the opportunity to informally interact with patients in order to increase their knowledge of Alzheimer's and improve their attitudes about Alzheimer's. The PAIRS program was launched with funding from the Kenneth B. Schwartz Center and the Arnold P. Gold Foundation. The goals of the program are to:
educate students about Alzheimer's disease and related cognitive impairment
familiarize students with the care and support-related issues confronted by Alzheimer's patients and their families.
improve student communication skills when interacting with individuals with cognitive impairment
introduce students to research and career opportunities in geriatrics, neurology, and related fields
provide individuals with Alzheimer's and related cognitive impairment with the opportunity for informal interaction with a medical student
Interested students and patients will be matched in the fall of each academic year, and they will meet for 4 hours per month for social interactions throughout the academic year. Students will attend one-hour monthly meetings with other student participants and study staff.
Who is eligible to participate?
Patients with Alzheimer's disease:
People with a diagnosis of early-stage Alzheimer's or a related cognitive impairment
People with an interest in having regular social interactions with a medical student
People with a caregiver who can be actively involved in the program
People who can commit to meeting with a medical student for 4 hours per month
People with no functional limitations that would require assistance/supervision
Boston University Students:
Students who attend Boston University
Students with an interest in developing a relationship with an older adult with early stage Alzheimer's disease
Students who are able to participate in a 3-hour orientation session and are able to attend a 1-hour monthly lunch session
Students who are able to maintain a 4-hour per month commitment to activities with their buddies and complete journal entries at the end of each interaction with their buddies
What happens in the program?
The PAIRS program will be offered each academic year. Interested students will be asked to complete an application at the conclusion of an open house session hosted by the Alzheimer's Disease Center. Selected students will then be asked to attend a 3-hour orientation on Alzheimer's disease and related illnesses. After completing orientation, students will be matched with their buddy. It will be the student's responsibility for initiating contact with their buddies, and students must commit 4 hours per month for buddy activities. Students will also be required to attend 1-hour monthly program meetings with PAIRS program staff and complete journal entries following each interaction with their buddy. Students will be reimbursed for PAIRS program-related activities and transportation.
Patients with early Alzheimer's disease will be selected through the BU Alzheimer's Disease Center referral database and subsequently interviewed with their caregiver or family member by clinicians from the Alzheimer's Disease Center. Selected individuals will be notified and matched with a medical student for the duration of the academic year. Patients will be required to commit 4 hours per month to activities with the student.
You can read more about student Robert Lindsay's experience with the PAIRS Program in the BU ADC Bulletin.
Where is the program taking place?
Boston University Medical Campus and in the greater Boston area
How can I find out more?
Please contact Christina DiTerlizzi at Cditerli@bu.edu
Key Personnel
Andrew Budson, MD (Program Director)
Christina DiTerlizzi  (Program Assistant)