Education Programs for the Community

If you would like to set up a presentation, please contact, Christina DiTerlizzi.
Community Education
The BU ADC contributes speakers to a variety of community education events throughout Massachusetts and southern New Hampshire. To find upcoming speaking engagements that are open to the public, check our online calendar. To request a speaker for a community education event, get in touch with our Education Programs Office. Our center also conducts and supports numerous educational activities for health care professionals and young researchers, including the following: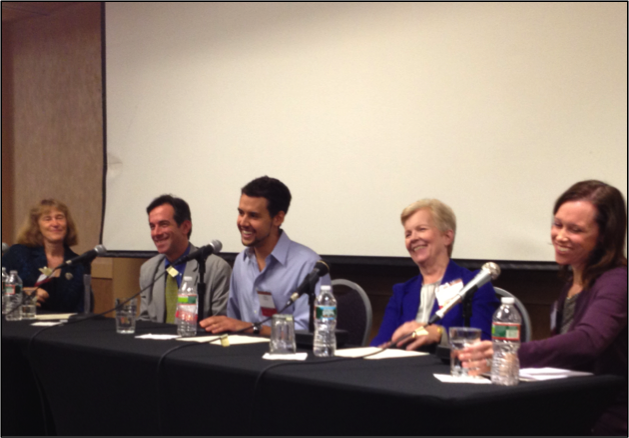 ADC University
ADC University is a free classroom learning environment that focuses on providing community members of all ages with engaging and up-to-date information on aging.   Do you want to have a better understanding of how the brain ages normally and how this is different from diseases of brain aging, such as Alzheimer's disease? Are you interested in learning about lifestyle practices that might improve the odds of successful brain aging? Would you like to learn some techniques for reducing some common problems that result from normal brain aging, such as forgetting names? If you answered YES to any of these questions, the AgeWISE class is for you!  Please contact the Education Core if you're interested in holding a class for your community group.  There are no grades! Homework is purely for your learning and for facilitation of discussion. AgeWISE is designed for healthy older adults without a diagnosis of dementia.
Cost: Free