Wendy Qiu, MD, PhD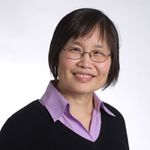 Associate Professor
Departments of Psychiatry and Pharmacology

Phone: 617.638.4336
Fax: 617.638.5254
Email: wqiu67@bu.edu
Background
Wendy Qiu is both a physician and a scientist. She is a board-certified psychiatrist trained at both Tufts Medical Center and Payne Whitney Clinic, New York Presbyterian Hospital, Cornell Medical Center.
Research Interests
Motivated by her desire to help patients with devastating diseases in geriatric psychiatry, especially dementia, Dr. Qiu is devoted to understanding fundamental mechanisms leading to these diseases and to translating the findings to human studies. Dr. Qiu's research interests include identifying biomarkers and modifiable and nonmodifiable factors related to Alzheimer's disease and understanding how gene mutations interact with environment to cause diseases in the elderly.
ADC Role
Dr. Qiu cares for patients with dementia and other psychiatric illnesses, including late-life depression. She sees patients at the ADC for clinical trials.
Recent Publications
Qiu WQ, Mwamburi M, Besser LM, Zhu H, Li H, Wallack M, Phillips L, Qiao L, Budson A, Stern R, Kowall N. Angiotensin Converting Enzyme Inhibitors and the Reduced Risk of Alzheimer's Disease in the Absence of Apolipoprotein E4 Allele. Journal of Alzheimer's Disease 2013 37 421-428. PMID: 23948883 (Click to view)