Ron Killiany, PhD
Associate Professor of Anatomy & Neurobiology
Phon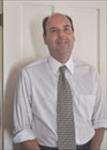 e: 617-638-8082
Fax: 617-638-4922
Email: killiany@bu.edu
Location: W-701, BUSM
Background
Dr. Killiany received his master's degree in psychology from the University of Hartford and completed doctoral training in psychology at Northeastern University. He completed postdoctoral fellowship training in neuroanatomy, neurobiology, and neuropsychology at the Boston University School of Medicine and joined its faculty in 2001. In addition to his appointments at BUSM, Dr. Killiany currently teaches psychology at Northeastern University and is a Research Associate of Radiology at Brigham and Women's Hospital, Harvard Medical School and Research Associate of Psychiatry at Massachusetts General Hospital, Harvard Medical School.
Research Interests
The underlying theme of Dr. Killiany's research has been to explore structure – function relationships in the brain. To this end, his work has focused on uncovering the morphological changes in the brain that are responsible for the cognitive decline seen in aging and disease processes. In initial studies, Dr. Killiany used developmental techniques to examine specific structure-function relationships in the memory system of non-human primates. He continued on to conduct studies of normal aging and cerebrovascular disease. In this work he has focused on characterize the cognitive changes taking place in non-human primate models. As his interests in studying the brain grew, he become involved in structural Magnetic Resonance Imaging (MRI) studies of normal aging and disorders such as Alzheimer's disease. In this work he has been quantifying volumetric changes taking place in the brain in the course of the disease processes. This work continues to evolve and has changed focus somewhat in the recent years to include studies aimed at exploring the value of MRI in predicting which subjects will progress to develop cognitive decline and Alzheimer's disease and which will remain cognitively stable.
ADC Role
Dr. Killiany collaborates with Center investigators on neuroimaging studies of Alzheimer's disease and is Co-PI at the BU site for the nationwide Alzheimer's Disease Neuroimaging Initiative.
Memberships
Dr. Killiany is a member of the American Psychological Association, American Psychological Society, International Behavioral Neuroscience Society, International Neuropsychological Society, Massachusetts Neuropsychological Society, Massachusetts Psychological Association, and Society for Neuroscience.
Recent Publications
Click here for a full list of publications.
Estrada LI, Robinson AA, Amaral AC, Giannaris EL, Heyworth NC, Mortazavi F, Ngwenya LB, Roberts DE, Cabral HJ, Killiany RJ, Rosene DL. Evaluation of Long-Term Cryostorage of Brain Tissue Sections for Quantitative Histochemistry. J Histochem Cytochem. 2017 Jan 01; 22155416686934. PMID: 28080173.

McKenna F, Koo BB, Killiany R. Comparison of ApoE-related brain connectivity differences in early MCI and normal aging populations: an fMRI study. Brain Imaging Behav. 2016 Dec; 10(4):970-983. PMID: 26409470.

Moore TL, Pessina MA, Finklestein SP, Killiany RJ, Bowley B, Benowitz L, Rosene DL. Inosine enhances recovery of grasp following cortical injury to the primary motor cortex of the rhesus monkey. Restor Neurol Neurosci. 2016 Sep 21; 34(5):827-48. PMID: 27497459.

Pham TA, Hua N, Phinikaridou A, Killiany R, Hamilton J. Early in vivo discrimination of vulnerable atherosclerotic plaques that disrupt: A serial MRI study. Atherosclerosis. 2016 Jan; 244:101-7. PMID: 26606442.

Jack CR, Barnes J, Bernstein MA, Borowski BJ, Brewer J, Clegg S, Dale AM, Carmichael O, Ching C, DeCarli C, Desikan RS, Fennema-Notestine C, Fjell AM, Fletcher E, Fox NC, Gunter J, Gutman BA, Holland D, Hua X, Insel P, Kantarci K, Killiany RJ, Krueger G, Leung KK, Mackin S, Maillard P, Malone IB, Mattsson N, McEvoy L, Modat M, Mueller S, Nosheny R, Ourselin S, Schuff N, Senjem ML, Simonson A, Thompson PM, Rettmann D, Vemuri P, Walhovd K, Zhao Y, Zuk S, Weiner M. Magnetic resonance imaging in Alzheimer's Disease Neuroimaging Initiative 2. Alzheimers Dement. 2015 Jul; 11(7):740-56. PMID: 26194310.

Frisoni GB, Jack CR, Bocchetta M, Bauer C, Frederiksen KS, Liu Y, Preboske G, Swihart T, Blair M, Cavedo E, Grothe MJ, Lanfredi M, Martinez O, Nishikawa M, Portegies M, Stoub T, Ward C, Apostolova LG, Ganzola R, Wolf D, Barkhof F, Bartzokis G, DeCarli C, Csernansky JG, deToledo-Morrell L, Geerlings MI, Kaye J, Killiany RJ, Lehéricy S, Matsuda H, O'Brien J, Silbert LC, Scheltens P, Soininen H, Teipel S, Waldemar G, Fellgiebel A, Barnes J, Firbank M, Gerritsen L, Henneman W, Malykhin N, Pruessner JC, Wang L, Watson C, Wolf H, deLeon M, Pantel J, Ferrari C, Bosco P, Pasqualetti P, Duchesne S, Duvernoy H, Boccardi M. The EADC-ADNI Harmonized Protocol for manual hippocampal segmentation on magnetic resonance: evidence of validity. Alzheimers Dement. 2015 Feb; 11(2):111-25. PMID: 25267715.

Boccardi M, Bocchetta M, Apostolova LG, Barnes J, Bartzokis G, Corbetta G, DeCarli C, deToledo-Morrell L, Firbank M, Ganzola R, Gerritsen L, Henneman W, Killiany RJ, Malykhin N, Pasqualetti P, Pruessner JC, Redolfi A, Robitaille N, Soininen H, Tolomeo D, Wang L, Watson C, Wolf H, Duvernoy H, Duchesne S, Jack CR, Frisoni GB. Delphi definition of the EADC-ADNI Harmonized Protocol for hippocampal segmentation on magnetic resonance. Alzheimers Dement. 2015 Feb; 11(2):126-38. PMID: 25130658.