Hoon Ryu, PhD
Associate Professor of Neurology
Phone: 85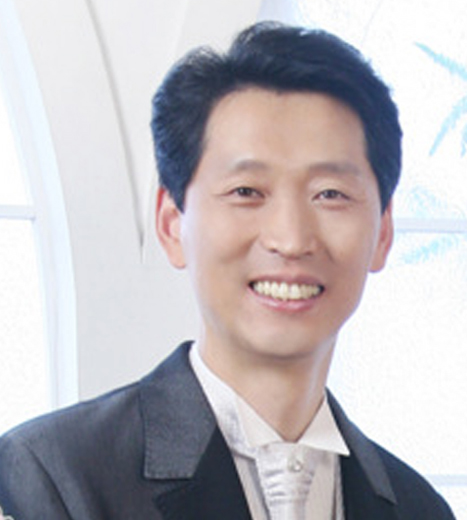 7.364.5910
Fax: 857.364.4540
Email: hoonryu@bu.edu
Location: VA Boston Healthcare System, 150 South Huntington Avenue, Boston, MA 02130
Background
Dr. Hoon Ryu earned his doctoral degree from Chonbuk National University, South Korea. He completed a postdoctoral research fellowship and was appointed Instructor of Neurology at Beth Israel Deaconess Medical Center and Harvard Medical School in 1999. He joined the Boston University School of Medicine's Department of Neurology in 2004 as an Assistant Professor. Now he is an Associate Professor and an investigator with the Boston University Alzheimer's Disease Center and VA Boston Healthcare System. He is a director of the laboratory for Neuronal Gene Regulation and Epigenetics. He works on the identification of biomarkers, the determination of molecular genetic, epigenetic mechanisms, and the development of therapeutics using cell culture systems and animal models of neurodegeneration. He has published over 70 original reports.
Research Interests
Epigenetic changes encompass an array of molecular modifications including DNA methylation and changes to the chromatin packaging of DNA by post-translational histone modifications. The structure, dynamics, and chemical properties of chromatin almost completely determines how, when, and which genes are turned on and off. Chromatin remodeling and transcription regulation are tightly controlled under physiological conditions. Deregulation of chromatin remodeling is linked to the pathogenesis of neurodegenerative disorders but the mechanism is elusive. In order to identify how genomes are deregulated by heterochromatin, Dr. Ryu is performing ChIP genome-wide sequencing combined with RNA-sequencing followed by platform integration analysis. He has found that altered chromatin plasticity is closely linked to the pathogenesis of Huntington's disease via an expression of ESET (ERG-associated protein with a SET domain), a histone H3K9-specific methyltransferase. Currently, he is conducting research about mechanisms of ESET gene induction and neuronal heterochromatin condensation in Alzheimer's disease.
ADC Role
Dr. Ryu is a basic scientist collaborating with ADC investigators on the molecular pathological mechanism of Alzheimer's disease.
Awards and Memberships
Dr. Ryu is currently the recipient of the NIH R01 Awards. He has awarded CHDI Grant, American Parkinson Disease Association (APDA) Pilot Study Award from the Boston University APDA Center of Excellence, National Center for Drug Discovery in Neurodegeneration (NCDDN) Fellowship Award from Harvard Medical School. He is a member of the Society for Neuroscience and New England Biological Society.
Recent Publications
For a full list of publications click here.
Jung ES, Choi H, Song H, Hwang YJ, Kim A, Ryu H, Mook-Jung I. p53-dependent SIRT6 expression protects Aß42-induced DNA damage. Sci Rep. 2016; 6:25628. PMID: 27156849.

Son SM, Nam DW, Cha MY, Kim KH, Byun J, Ryu H, Mook-Jung I. Thrombospondin-1 prevents amyloid beta-mediated synaptic pathology in Alzheimer's disease. Neurobiol Aging. 2015 Dec; 36(12):3214-27. PMID: 26452999.

Kim Y, Lee J, Ryu H. Modulation of autophagy by miRNAs. BMB Rep. 2015 Jul; 48(7):371-2. PMID: 26129673.

Hong C, Seo H, Kwak M, Jeon J, Jang J, Jeong EM, Myeong J, Hwang YJ, Ha K, Kang MJ, Lee KP, Yi EC, Kim IG, Jeon JH, Ryu H, So I. Increased TRPC5 glutathionylation contributes to striatal neuron loss in Huntington's disease. Brain. 2015 Oct; 138(Pt 10):3030-47. PMID: 26133660.

Kim D, Jeon J, Cheong E, Kim DJ, Ryu H, Seo H, Kim YK. Neuroanatomical Visualization of the Impaired Striatal Connectivity in Huntington's Disease Mouse Model. Mol Neurobiol. 2016 May; 53(4):2276-86. PMID: 25976370.

Ha CM, Park D, Kim Y, Na M, Panda S, Won S, Kim H, Ryu H, Park ZY, Rasenick MM, Chang S. SNX14 is a bifunctional negative regulator for neuronal 5-HT6 receptor signaling. J Cell Sci. 2015 May 1; 128(9):1848-61. PMID: 25795301.

Park SY, Chung JS, Kim SH, Kim YW, Ryu H, Kim DH. The safety and prognostic factors for mortality in extremely elderly patients undergoing an emergency operation. Surg Today. 2016 Feb; 46(2):241-7. PMID: 25788220.

Ryu H, Kim J, Hong KH. Atomistic study on dopant-distributions in realistically sized, highly P-doped Si nanowires. Nano Lett. 2015 Jan 14; 15(1):450-6. PMID: 25555203.

Kim Y, Kang YS, Lee NY, Kim KY, Hwang YJ, Kim HW, Rhyu IJ, Her S, Jung MK, Kim S, Lee CJ, Ko S, Kowall NW, Lee SB, Lee J, Ryu H. Uvrag targeting by Mir125a and Mir351 modulates autophagy associated with Ewsr1 deficiency. Autophagy. 2015; 11(5):796-811. PMID: 25946189.

Ryu H, Lee S, Fuechsle M, Miwa JA, Mahapatra S, Hollenberg LC, Simmons MY, Klimeck G. A tight-binding study of single-atom transistors. Small. 2015 Jan 21; 11(3):374-81. PMID: 25293353.