BU ADC Bulletin!
The Boton University Alzheimer's Disease Center Education & Outreach team publishes a newsletter, the BU ADC Bulletin. It includes stories about research findings, new studies and more. Click here to read the Current BU ADC Bulletin.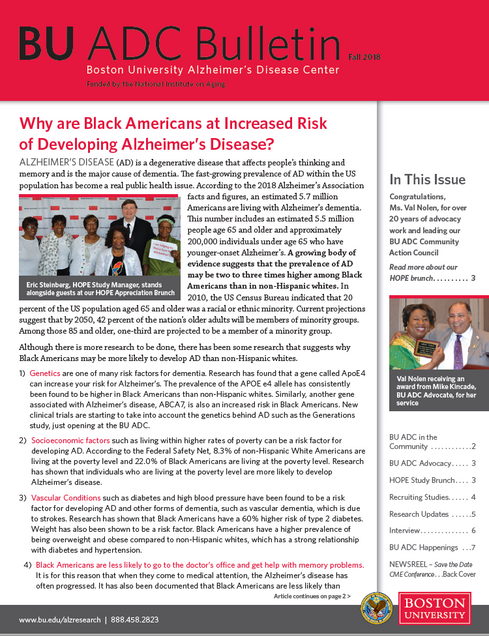 Are you looking to make a difference in the fight against Alzheimers?
If you answered yes then you should give us a call to see how you can get invloved in our Health Outreach Program for the Eldery (HOPE Study).