Kenyan Travel Kit
Kenyan Kids: An African Childhood
With a focus on a child's life, this kit offers a window into Kenyan life. Students learn by exploring real stuff used by kids in Kenya: school uniforms, toys, books, artwork, and other items. The kit also includes a detailed curriculum guide and photo sets.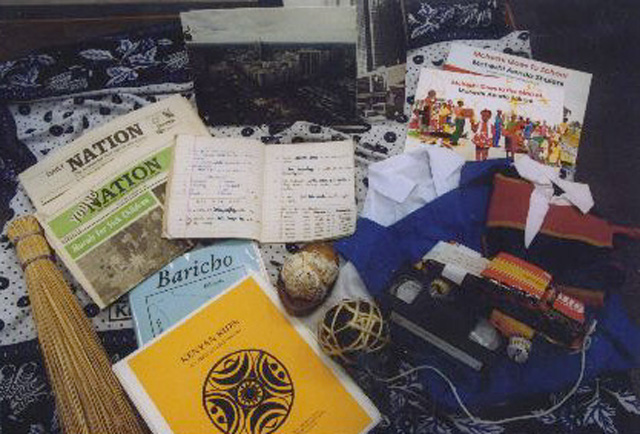 These kits can be borrowed from the African Outreach Center in the following ways:
For kits to be borrowed locally or purchased, contact Outreach at 617-353-7303.
N. B.: Multiple copies of both kits are available for rent or purchase.