Africa: True or False
Africa True or False: Come Explore!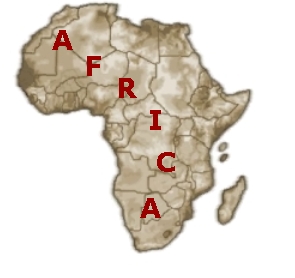 Welcome to African Studies at Boston University. In this brief tutorial, I'll be offering a few glimpses of the continent-both visual and written. At the end of the three lessons and four "cool facts", you will be on your way to appreciating the richness and diversity of the place that according to archeologists was the original home for us all. I think it's a pity that so few of us have had the opportunity to learn about Africa in school. So join me on this tutorial journey.
To get you started, we'll be looking at the geography of Africa-which is probably more interesting than you think. From there we'll move on to a few aspects and perspectives on history. For your final lesson, I've put up several African commentaries on recent world events. I always find it thought provoking to hear what people in another part of the globe are saying about the same events that Americans talk about. The actual topic included here will change from time to time, as events change and new challenges come up in our lives. So do come back to visit again. Our tutorial concludes with two interesting sections: "cool facts" meant to surprise and amaze you (and your friends), and two short lists of suggested readings, one for adults and the other for kids.