James Anthony Pritchett Legacy Donation to Tuskegee University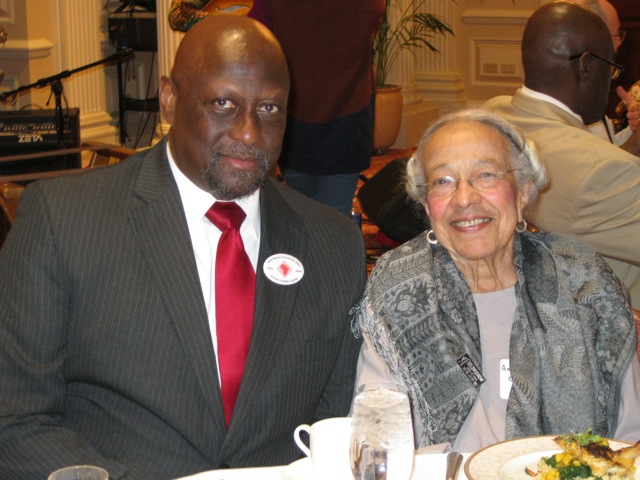 Dear Friends and Colleagues,
I have just returned from a visit to Tuskegee University in Alabama to help dedicate the James Anthony Pritchett Legacy donation to that institution. I was profoundly affected by this visit and the reception of the gift by Prof. Thiam, Chair of Political Science and History and 7 Tuskegee faculty and collection staff who were there to share ideas about how to sustain a deep relationship.  I attended with Dr. Awa Sarr and Eric Ponder of Michigan State who we are joining in cooperation to honor James.  As we arrived, the Tuskegee partners had already processed the book and artifact donation in a special collection holding that includes the legacy of George Washington Carver, Booker T. Washington, and the Tuskegee Airmen, and other Tuskegee luminary scholars and activists.  The difference is that the Pritchett Legacy collection will circulate among all Tuskegee students.  The artifacts from the Pritchett collection were already on display in a lovely glass case at the entrance to the collection bookshelves in the Tuskegee Ford main library.
The family has established a site for donations for the collection's growth and preservation, which can be found here.
I have donated to that fund along with others from MSU and BU.  Please join us in that effort to sustain James Pritchett's memory in for future generations.
Jim McCann
Chair, Department of History
Associate Director for Development, African Studies Center