Current Graduate Students
MA Class of 2015

Gina Physic B.A. Grinnell College (Sociology)
Ms. Physic received her BA in Sociology from Grinnell College in 2011. Her research interests are centered in America's prisons as diasporic sites, the socioeconomic and cultural implications, and the long and short-term impacts for America. She plans to create an organization that will provide resources to the children of imprisoned/convicted parents as a means of helping to end America's cycle of imprisonment.

Sheneese Thompson  B.A. Howard University (Afro-American Studies)
Ms. Thompson received her BA in Afro-American Studies from Howard University in 2013. Her current research interest is the impact of social and mass media on the behavior and academic success of African American youth, more specifically those of middle school age. Ms. Thompson is also the recipient of the Martin Luther King, Jr. Fellowship awarded by Boston University to newly admitted students "who are committed to the principles espoused by Dr. King".
MA Class of 2014
Chanel Lewis B.A. Howard University (Sociology)
Chanel Lewis received by BA in Sociology from Howard University in 2013. She is interested in studying culture and aesthetic in the AfAm field to help understand and eliminate disparities in education, incarceration, and health care amongst African Americans. She enjoys cooking, reading, and simply being present in time and space. She is from Portland, Maine by way of Cambridge, Massachusetts.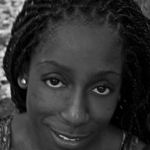 Carrolee Moore B.S. Fitchburg State University (Communications Media)
Carrolee Moore received her B.S. from Fitchburg State University as a Communication Media major, concentrating in professional communication and communication theory. She was the student recipient of the Hall of Black Achievement Award, a member of the Lambda Pi Eta Communication Studies Honor Society, and Vice President of the Black Student Union during her tenure at Fitchburg State. Her research interest includes American popular culture and idealism, specifically focusing on how the media influences their construction. She seeks to explore and analyze the possible connections between the increase in representations of interracial relationships in media and the changes in American demographics and "cultural hegemony".

MA Class of 2013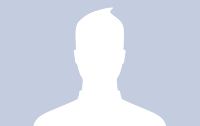 Richard Bailey B.A. University of New Mexico (Economics and Africana Studies).
Richard Bailey graduated from the University of New Mexico with a Bachelor's in Economics and Africana Studies. He tutored students at the Albuquerque Sign Language Academy, a multilingual charter school for Deaf children and their siblings. Currently, his research interest is the societal juxtaposition of race and disability.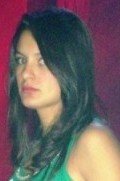 Monia Fdaïl B.A. Al Akhawayn University  (International Studies).
Monia Fdaïl is an international student from Al Akhawayn University in Morocco with a B.A. degree in International Studies (major) and Communication Studies(minor). Her concentration field and area are respectively: Political Science, and American Studies. She is fluent in four languages (English, French, Berber and Arabic), which animates her interest in languages and her interest in furthering her studies. She is currently finishing up a bilingual writing project (a collection of her poems), which will hopefully be published soon.
Shakora Kai Fernandez B.A. University of Massachusetts Boston (Africana Studies).
In June 2012, Shakora Kai Fernandez received her B.A. from the University of Massachusetts Boston, where she majored in Africana Studies with a concentration in Humanities. In her junior year, she spent two semesters at Florida International University in Miami Florida through the National Student Exchange Program. In May 2012, she became the recipient of The Clinton M. Jean Book Prize, awarded to the graduating senior with the highest grade point average in the Africana Studies department of the University of Massachusetts Boston. While she is very fascinated by African American Studies as a whole, her research interests deal mainly with Black  women, and the media's representation of them.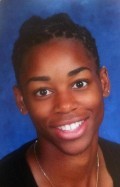 Shelby Walton B.A. Boston University (International Relations).
Shelby Walton received her B.A. from Boston University as an International Relations major,  concentrating in the Environment and Development in Africa and the Middle East. She recently  completed an extensive research project focusing on combating the AIDS epidemic in Nigeria.  Her research interest in African American Studies pertain to the racial discrepancies in the  criminal justice system, as well as gender and sexuality.
Naeemah Kitchens B.A. University of Maryland Eastern Shore (English).
Naeemah Kitchens is a recent graduate of University of Maryland Eastern Shore where she received her BA in English. Ms. Kitchens worked with students of Kyamulinga Primary School in Uganda and was a Mellon Summer Humanities Fellow at the Schomburg Center for Research in Black Culture. Kitchens research interests focus on the continued vibrations of slavery, migration, and colonialism that ripple through African, Afro-Caribbean, and African-American culture and how they shape the Africana identity."
MA Class of 2012
Sarata Toriola B.A. Wheaton College (English).
Sarata Toriola holds a BA in English from Wheaton College. Ms. Toriola has worked with students in Ghana and Turkey. Ms. Toriola  won a Fulbright Teaching Fellowship to Korea where she introduced high school students  to African and African –American culture.   Ms. Toriola's research interests are focused on the study of black female image and body in popular culture in concert with the impact of globalization and westernization on black female communities.
Ms. Toriola is the current recipient of a New York City Teaching Fellowship.
MA Class of 2011
Dane Peters B.A. Brooklyn College (Africana Studies, Political Science)
Dane Peters joins the African American Studies Program after receiving a B.A. in Africana Studies and Political Science, with honors, from Brooklyn College in 2009. At present, his interests lie in 20th century Black radical movements. He is interested in how Black intellectuals throughout the African Diaspora have shaped these movements and the individuals at the heart of these movements. Dane is also a poet, and leads several clothing and school supply drives to Besease, Ghana.
Mr. Peters is currently teaching at Brooklyn College.

MA Class of 2010
To see photographs of the African American Studies Program's 2010 Convocation ceremony, click here.
Candace Cheatham
B.A. University of Massachusetts; M.A. Simmons College (Gender Cultural Studies).
Courtney Cook
B.A. Kennesaw State University (English, Secondary Education).
Courtney Cook holds a BA in English Education from Kennesaw State University and has joined the program after teaching English and Journalism at an urban high school in Atlanta, GA for two years. Her academic interests include: Literature, Southern Studies, identity, and cultural studies.
Major Paper (Fall 2009): "'All of it is now, it is always now:' Beloved and the Reintegration of American Slavery into Collective Memory"
Major Paper (Spring 2010): "The Preservation of Tradition: The Role of Southern Religious Institutions in the Perpetuation of White Supremacist Ideology"
Zawdie Sandvliet
Fulbright Scholar, 2009-2010; B.A. University of Amsterdam (Sociology).
Zawdie Sandvliet was born in Surinam but lived in the Netherlands for 20 years before entering the MA in African American Studies at Boston University. He holds a B.S. in Sociology from the University of Amsterdam and is interested in augmenting that degree through his graduate research in African American and African Studies. His research focuses particularly on education, health care, and minority groups.
Major Paper (Fall 2009): "Martin and Malcolm in the classroom: A study of the incorporation of Malcolm X and Martin Luther King, Jr. in a high school textbook"
Major Paper (Spring 2010): "The Black Panther Party and Education"
Ayesha Siddiqa
Fulbright Scholar, 2009-2010; B.A. Jinnah College for Women, University of Peshwar; M.A. University of Peshwar (English Literature).
Ayesha Siddiqa holds a B.A. in English Literature and Psychology from Jinnah College for Women, University of Peshwar (2002) and an M.A. in English Language and Literature from University of Peshwar, Pakiston (2004). She has received a gold medal, silver medal, South Asian Star Girl Academic Award, and various academic scholarships in her educational career. This year, she received Fulbright Scholarships for a Masters degree in African American Studies at Boston University. She has been working on projects with the British Council and the United States Agency for International Development (USAID) providing free education to females from remote areas as well as working against the convention of dowry in rural areas. Her research coincides with these social work activities. She plans to research the role of gender in shaping the history of slavery and its impact on the representation of women in African American literature.
Major Paper (Fall 2009): "Reconstructing Black Womanhood: Frances E. W. Harper's 'New Negro' Woman"
Major Paper (Spring 2010): "An Unholy Alliance: Nation of Islam and the Vicious Circle of Racism"