Educational Leadership & Policy Studies:
EdM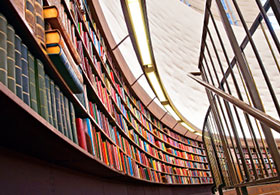 The Educational Leadership & Policy Studies Program is a graduate-level program with three options:
No subconcentration
Higher Education Administration
Pre-K–12 Educational Administration
Student programs may include, but are not limited to, preparation for licensure as educational leaders in public school systems, as well as school leadership positions in independent and international schools. Other programs cover educational work in universities, government agencies, or community organizations. These would seldom require licensure, but often have much in common with educational leadership in schools.
Featured Programs