Oral Health Sciences:
MS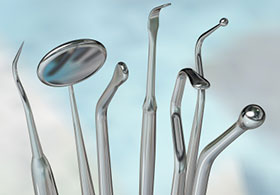 The Master of Science in Oral Health Sciences (OHS) is designed specifically for students who wish to improve their academic preparedness for dental school admission. This master's degree program is open to applicants who have already earned their bachelor's degree and have completed all of the pre-dental course requirements.
Oral Health Sciences students take courses at both Boston University Henry M. Goldman School of Dental Medicine (SDM) and Boston University School of Medicine Division of Graduate Medical Sciences (GMS). Optional coursework is available in a variety of disciplines, including public health, bioethics, mental health, or clinical research.
The Oral Health Sciences program takes four semesters to complete and the degree may be completed in either one or two calendar years. The MS program has flexibility allowing students to complete the program in 12 months by submitting a Capstone paper, whereas those students using the full two years have the opportunity to complete a research-based thesis on a topic of their choice in the field of dentistry. Faculty from both the School of Medicine and the School of Dental Medicine serve as teachers and mentors enriching their educational experience while in GMS.
Featured Programs