International Relations & Business Administration:
MA, MBA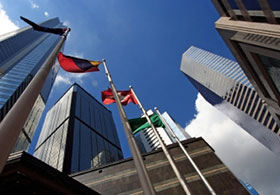 The MA in International Relations & Master of Business Administration (IR MA & MBA) dual degree program meets the needs of students seeking careers in administrative management, international affairs, consulting, international banking, or finance. Students learn all the essential skills of business management through coursework in the Graduate School of Management (GSM) and couple that with an understanding of international politics, economics, and security issues learned through coursework in international relations.
Applicants should have a bachelor's degree in international relations, political science, or a related discipline such as history or economics. Additionally, GSM strongly prefers candidates to have several years of work experience prior to applying for the MBA program.
Featured Programs