Human Resources Management:
MS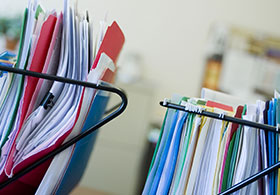 The Master of Science in Human Resources Management program presents a complex set of skills and abilities designed to help the student understand how best to organize structure, position, technology, and human assets and to design a continuity strategy for a firm to maximize productivity, manage change, and achieve competitiveness and sustainability. The program's courses offer a broad perspective of the complexity of today's international company with its diversified labor force and manufacturing and service operations spread worldwide.
Note: Admission to the degree requires five years of professional experience, or Certified Employee Benefit Specialist (CEBS) certification, as the program structure provides advanced perspectives predicated on students' basic knowledge of human resources management.
Featured Programs