Global Health & Management:
MBA, MPH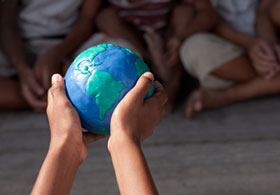 The Master of Business Administration/Master of Public Health in Global Health dual degree program is offered by the Health Sector Management Program in the Questrom School of Business and the Global Health Department in the School of Public Health.
The MBA/MPH is an accelerated, full-time program leading to the award of both the MBA and the MPH degrees in two years, including the summers preceding and following the second full academic year.
The goal of the MBA/MPH full-time program is to provide students with a solid foundation in both management and public health in an integrated, structured curriculum that focuses on international health systems and global health issues. Students will have the opportunity to apply management skills to practical challenges in their field of programmatic interest.
Featured Programs