by Donielle Muransky
I cannot express how enthusiastically I recommend the Boston Univeristy's Padua Liberal Arts Program. This program has surpassed my expectations in every way possible. First, I have received the best Italian instruction of my college career. Not only are all of the professors outstanding and greatly invested in every student's personal success, but I have learned more in these past two months in Padua than in my previous two years of Italian study at my home university.
The first month kick starts your Italian. I can say that I, as well as every other student on the program, improved an incredible amount in only the first month of this program. The professors are truly wonderful—actually the best I have ever had. They make themselves available at all times and are truly invested in every student's success. It is really difficult to not succeed when you have such wonderful professors behind you every step of the way. All of the classes are fantastic and students even have the opportunity to take a class at the University of Padua with a real Italian professor and students. I took a class at the University and it had been a wonderful experience.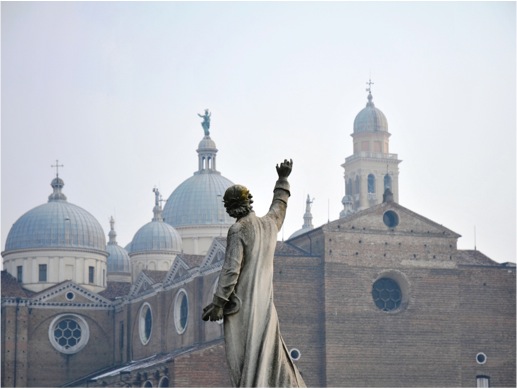 Beyond the academic side of the program, the city of Padua is one of my favorite cities in Italy. I chose Padua because I knew it was a city void of the tourists and English speakers where I would be forced to develop my Italian language skills. I have done just that and gained as much language practice and knowledge outside the classroom as I have inside. Padua itself is not too big, but not too small. The city is easy to navigate as well as full of culture, history, friendly people, and delicious restaurants. Also, it is very easy to travel from Padua to other places in Italy and around Europe. For me, I cannot imagine a better location for my semester abroad.
I was a bit nervous about doing a home-stay, but two months into it I can tell you that my host-mom is absolutely wonderful and I could not be happier that I am doing a home-stay. The staff does a wonderful job matching students with the right home environment and is more than happy to fix any problems if you are not a hundred percent happy with your living situation. Generally the staff, academics, city, and program are amazing and I could not speak more highly about any of them.
Read other students' testimonials on their experiences in Padua.