British Consulate Presentation
This page requires the Adobe Flash Plugin version 8 or higher to display correctly. Please install the Flash plugin.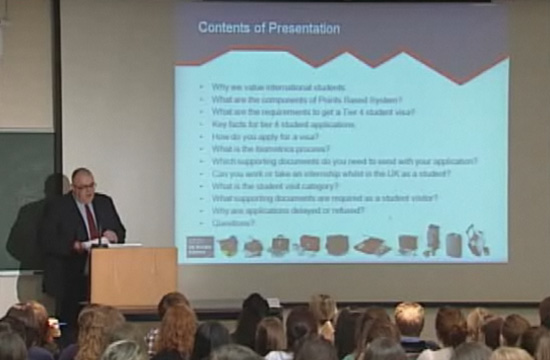 This event was held on Wednesday, November 4th, for students preparing to go on the London Internship Program. Watch the question-and-answer session that was held after the presentation.