Padua, Italy
Much less visited than nearby Venice, Padua offers a superb location for Italian immersion without worrying that everyone you meet is a tourist.
The program is headquartered at the BU Padua Academic Center and is run in cooperation with the historic and respected Università degli Studi di Padova.
Students complete their immersion by living in Italian households. The host family experience is considered a vital component of the immersion experience, one that students on our program report enjoying immensely. In their spare time, students can tour the Veneto, ski in the Dolomites, or travel to other nearby countries.
Programs in Padua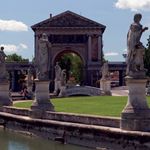 The program offers intensive language study and coursework in an historic university town 20 miles west of Venice.
Tags: Fall, Full Year Possible, General focus, Italian Speaking, Spring, Undergraduate
Focus: Art & Architecture, History, International Relations, Italian Language, Linguistics, Literature, Political Science, Psychology, Sociology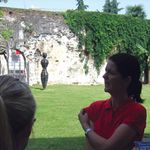 The program offers intensive language study and coursework in an historic university town 20 miles west of Venice.
Tags: Italian Speaking, Summer
Focus: Art & Architecture, History, Italian Language