Auckland, New Zealand
Welcome to Auckland!
If it's beauty you seek, New Zealand should be near the top of your list. All our programs in Auckland give you ample opportunity to explore not only the diverse "City of Sails" itself but also the stunningly beautiful countryside.
Depending on the program, classes take place at the University of Auckland or Auckland University of Technology (AUT). Students report enjoying the Maori influence of some of the professors and the unique perspective they offer to class.
Students live in double bedrooms in furnished 2-bedroom apartments at The Quadrant, which is situated close to both campuses in a vibrant urban setting in the heart of Auckland. The kitchens are fully equipped, and bedding and linens are provided. All program participants enjoy unlimited access to university facilities and sports and social activities.
Depending which semester they choose, students take a combination of electives and required courses, and participate in an internship.
Tags: English Speaking, Fall, Internship, Spring, Undergraduate
Focus: Advertising, Art & Architecture, Biochemistry, Engineering, Film & Television, Health & Human Services, Hospitality Administration, International Relations, Linguistics, Marketing, Political Science, Public Relations, Science, Tourism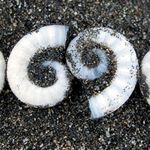 Students enroll in three courses and a four-credit internship with a focus on management.
Tags: English Speaking, Fall, Internship, Spring, Undergraduate
Focus: Business & Management, Finance, Marketing
With a combination of academic work across a wide range of disciplines, field trips, and personal travel opportunities, students enjoy a rich introduction to New Zealand life and culture.
Tags: English Speaking, Fall, General focus, Spring, Undergraduate
Focus: Art & Architecture, Biochemistry, Biology, Business & Management, Chemistry, Computer Science, Economics, Engineering, English/Creative Writing, Environmental Studies, Film & Television, Finance, Geology, Graphic Design, Health & Human Services, Hospitality Administration, Journalism, Linguistics, Literature, Marketing, Mathematics & Statistics, Philosophy, Pre-Health, Science, Tourism, Writing