Shannon Williams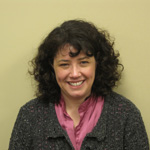 Shannon Williams
Program Manager
sw1@bu.edu
Shannon Williams joined BU Study Abroad in 2012.  Prior to 2012 she worked at BU as an International Student Advisor.  Shannon studied in London and interned in Washington, DC as an undergraduate.
She is the Program Manager for the Washington, DC programs as well as the following programs in London: College of General Studies, Graduate Mass Communication, History and Literature, and Royal College of Music. Additionally, she manages the film, radio and television, international relations, journalism, pre-law, advertising and marketing, politics, and public relations tracks in the London Internship Program.
Originally from the west coast, Shannon holds a BA in History from the University of California, Santa Barbara and a MA in International Education from the Graduate Institute at the School for International Training.  She has also worked at New York University and the University of California, Berkeley.